AZ man who went to CA for teen sex gets 12 years
Posted:
Updated: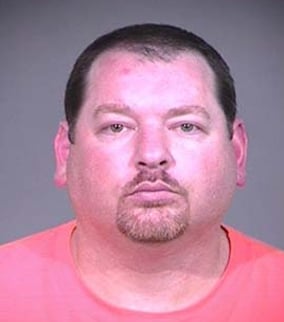 Michael Killala
RIVERSIDE, CA (CBS5) -
A Peoria man who admitted that he traveled twice to Southern California to have sex with a 14-year-old boy he met on the internet has been sentenced to 12 years in federal prison.
Michael Killala, 43, pleaded guilty in August to two counts of possessing child pornography. Among the images in his possession, Killala possessed two images depicting one of his illicit sexual encounters with the 14-year-old victim.
The victim's mother spoke during Mondays sentencing hearing, stating that Killala "preyed on our son for his own perverse sexual gratification." The woman said that her son was "severely traumatized," and that he suffered from debilitating anxiety, flashbacks, overwhelming shame, anger, loss of sleep, nightmares, severe depression and fear that Killala was going to kill him.
According to court documents, Killala met the boy on the internet in 2011, when the victim was 14 and living in Corona, CA. Killala visited the boy in December 2011, when they had a sexual encounter, prosecutors said. In January 2012, Killala again visited the boy, this time taking him to a hotel in Ontario, CA, where he gave the victim vodka before having sex with him, court documents stated. Killala was arrested as he was checking out of the hotel.
A search of Killala's mobile phone revealed more than 3,000 text messages between Killala and the boy, as well as Killala's relationship with another teenage boy who exchanged sexually explicit photographs with Killala.
This case is the result of an investigation by the Federal Bureau of Investigation, which received significant assistance from the Corona Police Department and the Ontario Police Department.
Copyright 2012 CBS 5 (Meredith Corporation). All rights reserved.