'Mind-boggling,' says father of San Tan Valley shooting victim
Posted:
Updated: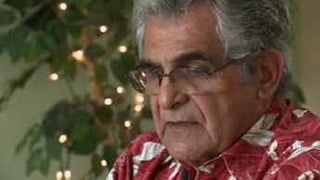 John Pirelli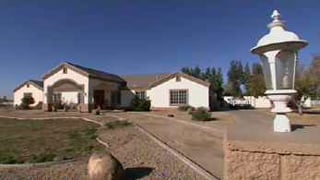 San Tan Valley home where shooting occurred.
SAN TAN VALLEY, AZ (CBS5) -
The father of a San Tan Valley shooting victim calls his daughter's death "mind-boggling."
Linda Pirelli-Brown, 50, a mother of five, was shot multiple times Sunday at her home. The gunman is on the loose. [READ: San Tan Valley woman dies after shot inside her home]
John Pirelli told CBS 5 News his daughter had just moved into the San Tan Valley home a few months ago after years of struggling to make ends meet.
Linda Pirelli and her husband both landed good jobs and for the first time in a long time things were finally looking up.
"It's just mind-boggling how things can happen," John Pirelli said. "Yesterday (Sunday) morning everything seeming great and yesterday (Sunday) afternoon everything fell apart."
Over the past few months, John Pirelli and his family have had to deal with more than their share of grief. In September, he lost his brother. And then on Sunday afternoon, his oldest daughter, Linda Pirelli, was found shot to death.
Just a few hours before the shooting, John Pirelli's wife had spoken with Linda Pirelli on the phone.
"They were just going back and forth on getting ideas for Christmas shopping and stuff," John Pirelli said.
The next call came from Linda Pirelli's husband, telling him his daughter had been shot. Police said it happened in a neighborhood not far from Gary Road and Hunt Highway.
Pinal County sheriff's deputies provided medical aid until EMS personnel arrived. Linda Pirelli was taken by ground ambulance to Banner Ironwood Hospital and then by air-ambulance to Scottsdale Osborn Hospital.
Moments before Linda Pirelli was killed, she made a phone call to her daughter, Nicole Frauton, 25, telling her a man she knew was in the home waving a gun around, law enforcement authorities said.
John Pirelli said Frauton had gotten involved with a bad crowd but has no idea who could have been behind the crime.
Detectives are working with Frauton to identify the shooter.
If you have a tip that can help, call the Pinal County Sheriff's Department.
PCSO conducted a search warrant on the home and recovered evidence from the crime scene. Detectives have also canvassed the neighborhood and conducted multiple interviews.
Copyright 2012 CBS 5 (Meredith Corporation). All rights reserved.