Newly elected lawmaker still not talking to media
Posted:
Updated: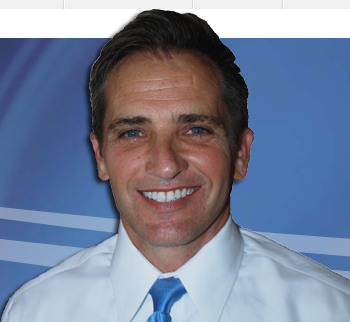 Darin Mitchell (R) District 13
PHOENIX (CBS5) -
Darin Mitchell is one of Arizona's new state lawmakers who's already gotten off to a controversial start.
Mitchell was the Republican candidate accused of lying about where he lives, but that didn't stop voters from electing him to represent District 13 in the House of Representatives.
Mitchell won his Republican primary, then ran unopposed in the general election earlier this month.
CBS5 has made several requests to speak to Mitchell, but Mitchell has declined all interview requests, even though west Valley voters still have questions about their newly elected lawmaker.
A Superior judge determined that Mitchell doesn't live in his district, and therefore, can't serve in the Arizona Legislature.
However, an Arizona Court of Appeals panel threw the case out on a technicality because the lawsuit wasn't served properly.
Barry Voegele lives next door to the Litchfield Park house Mitchell claimed to be living in.
Voegele said that he is convinced Mitchell pulled a "fast one" on voters.
"Absolutely it was clear he never lived there," said Voegele. "He didn't really make a showing until after the first hearing. He was totally dishonest, as far as I'm concerned, but that's the way it goes. He gets away with it."
CBS5 went back again to the Litchfield park home where Mitchell said he was living, but no one was there.
CBS5 then went to the state capitol to talk to Speaker of the House Andy Tobin.
Tobin was asked if lawmakers would re-examine the Mitchell case to determine whether the newly elected lawmaker should be allowed to join the legislature.
He said no.
"I think there might have been some confusion, some advice he had gotten might have been an issue for him," said Tobin, "but at the end of the day the answer is that the courts ruled with him and the voters did, too."
Another question that has been raised is whether Mitchell would have to pay back the roughly $22,000 in clean election taxpayer funds he received to run his campaign.
Todd Lang is executive director with the Citizens Clean Election Commission.
He said that since the original case was overturned there are no grounds for the Clean Elections Commission to demand the money back.
According to Mitchell's attorney, Timothy LaSota, Mitchell has lived in District 13 all along.
Voegele said that he now sees Mitchell about three to four times a week coming around the house.
Copyright 2012 KPHO (Meredith Corporation). All rights reserved.