5 investigates
High school football more dangerous than college, pros
Posted:
Updated: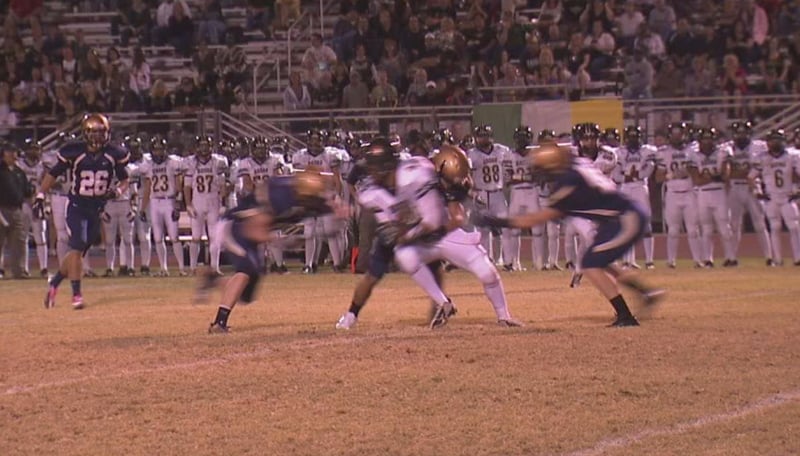 PHOENIX (CBS5) -
The injury rates for high school football are higher than those in college and NFL football, according to the chairman of the medical advisory board of Arizona's High School Athletic Organization. Meanwhile, fewer than 40 percent of high schools have athletic trainers on staff.
"So you have 60 percent that are uncovered, that are uncared for, that don't have the valuable expertise available to them," said Dr. Javier Cardenas, of St. Joseph's Barrow. He told CBS 5 he would like to see every team have a trainer and have limits placed on full-contact drills during practice.
"Limiting the amount of contact during the week is an excellent way to reduce injury," said Cardenas.
It's a recommendation that is not universally followed, but one team that does limit contact during practice is the Desert Vista Thunder.
"We don't go all out very often, because when we do, we see hits," said head varsity coach Dan Hinds.
Hinds has seen firsthand how the game of high school football has changed. He won the state championship as a player in the early 1980s and again as a head coach in 2011.
"I've got to say probably the biggest thing is the players now. They're bigger. They're faster. They're stronger," said Hinds.
Those factors make collisions on the field harder and more dangerous.
According to the National Center for Catastrophic Sports Injury at the University of North Carolina, 14 players suffered serious brain injuries playing youth football in 2011. That was the highest number in 25 years.
"I remember before the game and a little bit of during the game and then not really anything for about a week after that," said Derek Curran, a senior from Kingman High School, who suffered a severe head and neck injury during a game on Oct. 26.
Curran has been hospitalized at St. Joseph's Barrow Neurological Institute since the night of the game. Doctors say he's lucky. He's expected to make a full recovery, but his future in football is over.
"To be honest with you, I just think it was one of those weird hits that knocked me just right, and it sucks now that I can't play," said Curran.
Curran's Kingman team plays the powerhouses in the state, even though it has fewer players and the ones they have tend to be smaller than the competition from the Valley.
Experts say the discrepancy of size between players in high school football can create a hazard. It's common to have players separated by 100 pounds playing the same game.
Arizona state law requires education on concussions and sets up mandatory medical evaluation for players who suffer concussions. Cardenas said that requirement has gone a long way toward making the sport safer. The worst injury can occur if a player suffers a second concussion before fully recovering from the first.
But Cardenas admits there are no requirements to track all football injuries. Barrow is beginning a program to monitor and track head injuries under his direction.
Copyright 2012 CBS 5 (Meredith Corporation). All rights reserved.