UPDATE
Council OKs mega Circle K for downtown Phoenix
Posted:
Updated: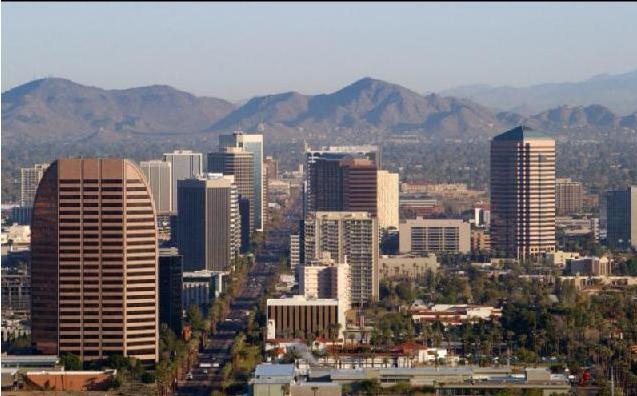 © CBS 5 News
PHOENIX (CBS5) -
The Phoenix City Council voted 7 to 1 Wednesday in favor of plans for a Circle K store at Seventh and Roosevelt streets.
Neighbors were vehemently opposed.
There's already a Circle K at the intersection, but a new, much bigger one is proposed for the southeast corner where an abandoned tire shop stands now.
Representatives from the Roosevelt and Garfield neighborhoods and others who have an interest in the revitalization of downtown have been speaking out against the new convenience store because of a number of concerns.
They say a mega Circle K with 16 gas pumps flies in the face of the kind of the streetscape-friendly, walkable urban community they've worked hard to develop.
"I think the town deserves a lot better than a large Circle K as a gateway to downtown. People downtown have worked really hard to make it a vibrant, grassroots community and this is a step backwards," said neighborhood resident Cindy Dash.

Dozens of people who live, work and enjoy downtown have showed up at community meetings to make their voices heard. Every single one of them sounded off against the new convenience store with major concerns about increased traffic and crime.
Resident Tim Eigo said, "For at least a decade, Circle K has been a bad neighbor downtown, so I think the idea that we are rewarding them with a much larger store in a great neighborhood makes no sense to us."
There were a couple references to a recent ASU study connecting Circle K to a disproportionately high amount of convenience store crimes like beer runs and calls to police for service.
Recently, Phoenix Vice Mayor Michael Johnson listened for nearly two hours to the residents' concerns.
Johnson has been meeting with Circle K executives and gave the gathering some counterpoints to their comments.
"I'm really trying to be fair and represent what both sides would want to say and try to make the best decision that's going really benefit everyone in the downtown area," said Johnson.
Johnson pointed out there may be a greater need for the services of a larger Circle K because two new buildings will bring many more people to the area.
"We're going to have a cancer center that's going in. We have some new apartments going in that are going to be student housing, so we're really trying to weigh it out and say, 'Hey, what's going to be the best overall benefit for everyone that's involved here?'"
Also interesting to note is a Shell gas station also located at the same intersection. The owners were previously denied a liquor license prompted by community concerns, and Johnson said it could be a challenge to approve a license for one business where another was denied.
Copyright 2013 CBS 5 (KPHO Broadcasting Corporation). All rights reserved.