CBS 5 investigates Arizona Commerce Authority's record
Posted:
Updated: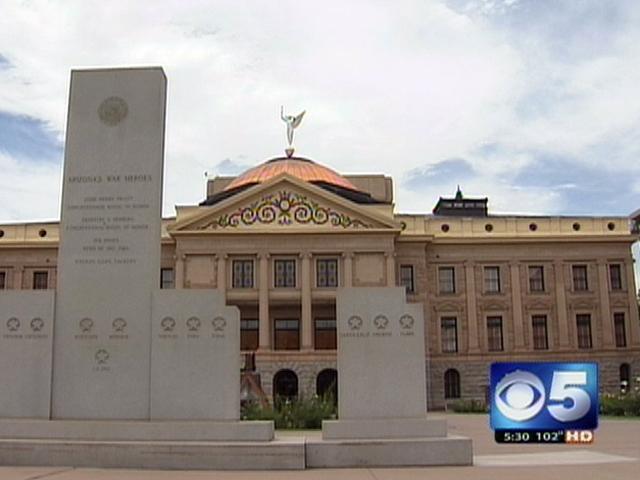 © CBS 5
PHOENIX (CBS5) -
When Gov. Jan Brewer was elected to her first full term, her No. 1 priority was creating jobs.
CBS 5 News investigated the multi-million dollar effort to lure companies to our state and goes beyond the headlines to find wasted money and exaggerated results.
CBS 5 Investigation of the Arizona Commerce Authority raises questions about where all the money is going and whether all of its success stories are really successes.
"I can proudly say that our plan is working," Brewer said at the ACA board meeting in mid-October.
The audit committee report was on the agenda.
"Governor and fellow directors, I really would like to congratulate our controller for just an outstanding job," an audit committee person said.
But just two weeks later, the state Auditor General released an investigation, detailing a $250,000 grant paid to a non-existent California company to move its headquarters to Arizona.
At the time, ACA bragged about this as a "huge win for Arizona," but neither the California headquarters nor the employees existed.
The so-called CEO used the money to buy luxury cars, pay for a trip to Hawaii and spend money.
"That's a huge taxpayer rip off and it shows that these folks, while well-intended, don't know what they're doing," Clint Bolick from the Goldwater Institute said.
The Goldwater Institute advocates for pro-business policies. Bolick said the Commerce Authority takes the wrong approach.
"We'd do much better if we simply had the lowest taxes in the country and fewest regulations," Bolick said.
The commerce authority CEO is Sandra Watson. She earns a base salary of $250,000 with bonuses of an extra $75,000, if she achieves "extraordinary results."
"Twenty-one companies have announced expansion opportunities... location opportunities within the state of Arizona," Watson said.
In October, the results seemed extraordinary as Watson rattled off a list of companies that were moving to Arizona or expanding in the state.
But CBS 5 News took a closer look at the list of ACA accomplishments.
In its May 2012 CEO report, the first "significant corporate expansion" listed was Bechtel in Glendale.
A news released stated that the company would "eventually accommodate a workforce of up to 500" in its new building. But 5 Investigates found a Bechtel news release dated 2001 that shows the company had always planned to employ 500 workers in Glendale.
In the ACA's October reporter, companies were listed whose success had nothing to do with the ACA, including one whose mine was reopening because of the price of copper and a locally-owned small business that was just plain doing well.
"Basically, you have an agency that takes credit for any new businesses, any expanded businesses, any new jobs," Bolick said.
CBS 5 News made repeated requests for an interview with Watson. The following statement was provided by the ACA.
"The Arizona Commerce Authority has a targeted focus: facilitate high-way job creation to strengthen Arizona's overall economy. When these efforts involve awards for the AZ Competes Fund, those decisions are based on a rigorous due-diligence process and, by law, require an independent third-party economic impact analysis."
Copyright 2012 CBS 5 (Meredith Corporation). All rights reserved.