Sky Harbor woman had mental illness, mother says
Posted:
Updated: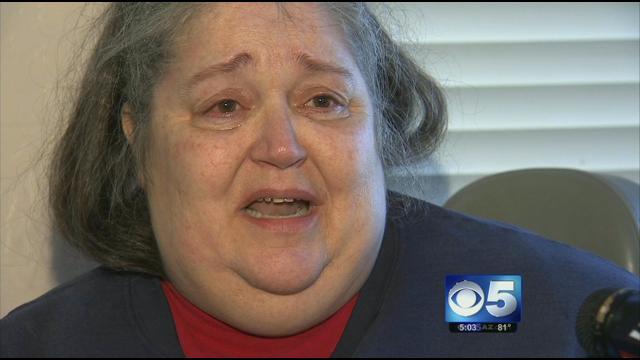 Bebe Anderson, Koko's mom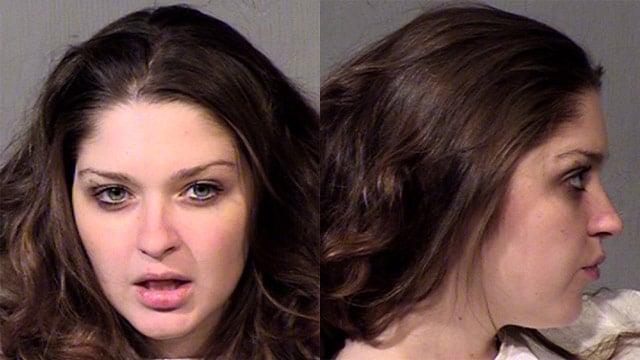 Koko Anderson
PHOENIX (CBS5) -
It was a wild scene at Sky Harbor Airport Thursday night, as a Valley mom with her baby in the backseat rammed her car through an airport fence and on to a runway.
Minutes later, police said the driver smashed into another fence and officers moved in and arrested her.
"We believe this is intoxication and poor decision making," said Sgt. Trent Crump. "The individual was ... unaware of her location and was even unaware, by statements she made, that the child was even in the car with her."
The woman has been identified as Koko Nicole Anderson, 21, of Mesa.
The child in the backseat was Anderson's 2-month-old son, who authorities said was checked out at a local hospital and is doing fine.
CBS 5 News spoke to Koko Anderson's mother, Bebe Anderson, at her home in the east Valley.
Bebe Anderson told CBS 5 News that her daughter has a history of mental illness and suffers from a bi-polar disorder.
"I do not believe she was under the influence of drugs or drinking," said Bebe Anderson.
Bebe Anderson said that her primary concern is that her daughter receive medical care instead of just sitting in a jail cell.
"I love her so much. I just don't want to see her in a system that doesn't validate the illness that I believe she has," said Bebe Anderson. "I want the county jail system to be sympathetic to getting her help by getting her hospitalized."
Phoenix police said they are aware of the woman's possible mental health issues and standard procedure is that she be evaluated at the jail.
However, Koko Anderson is still facing criminal charges of criminal damage and aggravated DUI.
The baby has been turned over to family members.
Copyright 2012 CBS 5 (Meredith Corporation). All rights reserved.