Church regrets failing to discern 'alleged secretive, perverse, cultic practices'
Posted:
Updated: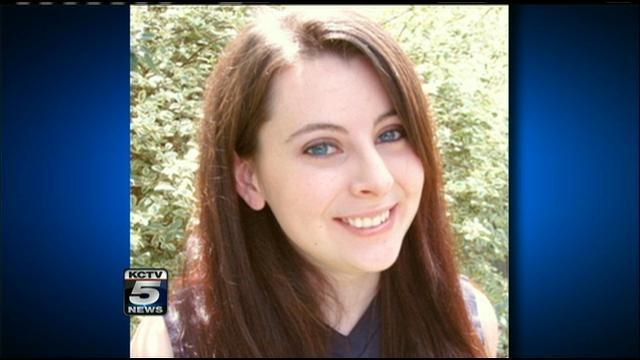 KANSAS CITY, MO (KCTV) -
International House of Prayer leaders say they regret admitting the husband of a slain nurse to their membership four years ago "and all connection he had with our organization."
The religious group had harsh words for Tyler Deaton, who police say ordered his wife, Bethany, to be killed. Tyler Deaton has not been charged in connection with his wife's death.
"Knowing what we know now, we deeply regret our failure to discern the nature of Deaton's alleged secretive, perverse, cultic practices," according to the statement. "We further regret his admission to IHOPU four years and all connection he had with our organization."

Prosecutors allege that Bethany Deaton's murder on Oct. 30 was made to look like a suicide. Micah Moore allegedly confessed to killing the 27-year-old nurse for fear she was going to reveal that he and others had been sexually assaulting her for months.
Bethany Deaton was born and raised in Texas. She moved to Kansas City in 2009 to intern at the International House of Prayer. She married Tyler Deaton on Aug. 18 and the couple planned to serve overseas as missionaries.
In a statement, International House of Prayer sought to clarify Tyler Deaton's role with the church. IHOPKC documents had listed Tyler Deaton as a "small groups division coordinator" on the administrative team of friendship groups.
Tyler Deaton's name was added in error to the small group listings, the organization claims. Deaton graduated from IHOPU in May and showed interest in the small groups, but never had a leadership role, the church said.
A new small groups director formed "a temporary think-tank-type discussion group" of volunteers this summer to discuss improvements, according to the statement.
"Deaton attended this group, though he made it very clear to our small groups director that his independent Bible study group would not be connected in any way," according to IHOPU's statement issued Friday afternoon. "On one occasion in October 2012, Deaton facilitated a breakout discussion of seven or eight people. We now believe his interest in our small group was to try to promote his own agenda without our organization."
The statement does not detail what Tyler Deaton's alleged agenda was. The organization also outlines concerns that had been raised about Deaton without saying specifically what the concerns were.

"In mid-June, an individual spoke to the new small groups director raising concerns about Deaton's manipulative behavior in his independent Bible study group," the statement said. "The director met with Deaton and mistakenly concluded that these concerns had been resolved. This we deeply regret."

Additional concerns were raised by the small groups director just last month, church leaders said in the statement.
"This individual again voiced concerns in mid-October, and we began to investigate the situation," according to the statement. "These concerns did not include any reference to the sexual pervasion, sexual assault or malicious practices that were exposed only after Bethany's death."
The church said leaders "remain committed to transparency," as they discover more information about Tyler Deaton.

"Deaton was unknown by sight or name to the vast majority of our missions base leadership," the statement says.

The Deatons grew up in Texas where Tyler Deaton allegedly was spiritual leader to a close-knit and secretive religious group. The couple also met Moore while in Texas before all three moved to the Kansas City area.
Tyler Deaton's group "operated under a veil of secrecy, and never was part of IHOPKC's small group structure, the church contends.
"On Oct. 26, four days before his wife's death, Deaton's application to raise financial support through our organization as a self-funded missionary was finalized. He had not been entered into our payroll system, never received money through our organization and was immediately terminated," the statement says. "Our entire ministry continues to be saddened by these recent tragic events."

Copyright2012 KCTV (Meredith Corp.)All rights reserved.