Utah needs win over Arizona to avoid losing season
Posted:
Updated: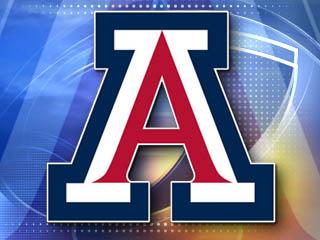 © cbs 5
SALT LAKE CITY (AP) -
You have to go back 10 years and two coaching staffs to find the last time a Utah football team finished with a losing record.
The Utes will be assured of such this season unless they can pull off a victory Saturday night against an Arizona team that already is bowl-eligible under first-year head coach Rich Rodriguez.
"It's foreign, but we're in a new world here. This is the Pac-12," said Utes coach Kyle Whittingham, whose team made the jump from the Mountain West after the 2010 season. "This is the grind that is the Pac-12. Winning 10 games like clockwork in the Mountain West, that was then and this is now. We're building something here. I don't think you can compare this year from years past because it's a whole different ball game."
That said, his Utes (4-6, 2-5 Pac-12) look like two different teams depending on whether they're playing at home or away, not unlike the Wildcats (6-4, 3-4).
While Utah is 4-1 at home, losing only to USC in a game the Utes seemingly had in hand early, Arizona has had even more drastic swings, upsetting USC three weeks ago in Tucson only to get hammered by UCLA 66-10 the following week on the road.
Both Whittingham and Rodriguez blamed the disparate records more on the competition. "People will say that we haven't won on the road, but we got beat by three teams that were better than us," Rodriguez said, referring to Oregon, Stanford and UCLA. "We will win on the road when we are better."
Playing lowly Colorado last week made the Cats look like world beaters as Ka'Deem Carey rushed for five touchdowns and 366 yards to shatter the school and conference rushing records.
"I would say he's as good as anybody we faced, maybe the best," Whittingham said of Carey. "It was like a nightmare every time he touched the ball."
While Utah's run defense is ranked third in the Pac-12, the Utes were out of sorts in a 34-15 loss at Washington.
"Defensively we made way too many alignment and assignment errors," Whittingham said. "That's something we don't usually do."
He said Utah's defense hadn't played that poorly since a 37-7 loss at Arizona State nearly two months ago. Utah's passing offense also took a step back against Washington -- a team Arizona beat 52-17 in Tucson.
Whittingham called out his entire offense this week, saying the passing game was "horrendous."
Freshman quarterback Travis Wilson finished 8 of 23 for 55 yards, was sacked four times, was intercepted once and fumbled twice.
"It's a situation where it was almost too good to be true, to have a freshman quarterback who was getting better every week without a hiccup," Whittingham said of Wilson, who will make his sixth career start Saturday. "(Washington) was the hiccup."
Wilson, who was finishing up his high school career at this time last season, acknowledged he didn't prepare well enough after wins over Cal and Washington State.
"I thought the game would be a lot easier," said Wilson, who will face an odd front this week that allows for blitzing linebackers and defensive backs. "That's where I fell short. I wasn't making smart decisions and wasn't making good throws. ... We really couldn't afford to have that happen, but it happened and now we have to make sure we finish this thing strong."
Something figures to give as the Pac-12's worst passing attack (Utah) faces the conference's worst pass defense (Arizona).
Wilson acknowledges there will be pressure to keep up with Arizona's potent attack, sixth nationally in total offense and 14th passing. The Wildcats (526 yards a game) already have 5,260 yards of total offense -- fifth-most all-time in school history -- and need 453 yards to break the single-season record.
While Rodriquez hasn't said if senior Matt Scott will start at quarterback after sitting out last week with a concussion, Whittingham expects to see the Pac-12's leading passer (2,848 yards) as well as Rodriquez's simplistic yet highly effective scheme.
Rodriguez, meanwhile, expects to see a physical Utah team many expected to contend for the Pac-12 South title this year, and one reminiscent of the squad that beat the Wildcats, 34-21, in Tucson last November. That means plenty of senior running back John White against the Pac-12's 11th-worst rushing defense.
"It's a veteran team on both sides of the ball, especially up front, and we already know our issues with being undersized," Rodriguez said. "We didn't play very physical at all the last game, and if that happens Saturday, then we will be in trouble."
Knowing it is the final home game for 25 Utah seniors only ups the ante.
"It's going to be a really, really tough environment," Rodriguez said. "The guys from last year will remember. I think our guys know the challenge."
If the Utes lose, they'll see their string of nine straight bowl games end.
Their six losses already are the most since 2002, Ron McBride's final season before Urban Meyer took over. They haven't lost seven games since 2000, when they opened their season with a 17-3 loss to the Wildcats -- Arizona's last win in Rice-Eccles Stadium.
Copyright 2012 Associated Press. All rights reserved.