Man rescued from fire in Somers
Posted:
Updated: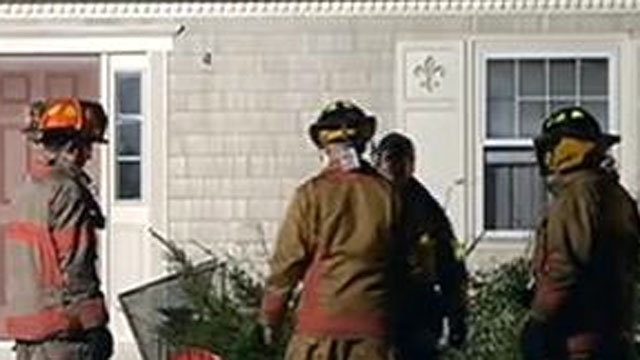 SOMERS, CT (WFSB) -
A man was rescued from a burning home in Somers early Friday morning.
The fire was reported at the home on Hall Hill Road just after 2 a.m.
Officials said someone called 911 from inside the home, and the fire chief was the first person on the scene.
He said when he arrived, he could see flames coming from inside the home, and when he got closer he said he heard someone coughing inside.
By that time, a fire truck with extra manpower arrived at the scene. They moved in and were able to get the man out.
The fire was then knocked down.
The man was brought to a local hospital to be treated for injuries and was conscious when he was brought there, according to emergency officials.
The man's dog was also rescued from the burning home.
The fire is under investigation.
Copyright 2012 WFSB (Meredith Corporation). All rights reserved.