Businesses offering to help Channel 3's Kids Kamp after burglary
Posted:
Updated:
By Joseph Wenzel IV, News Editor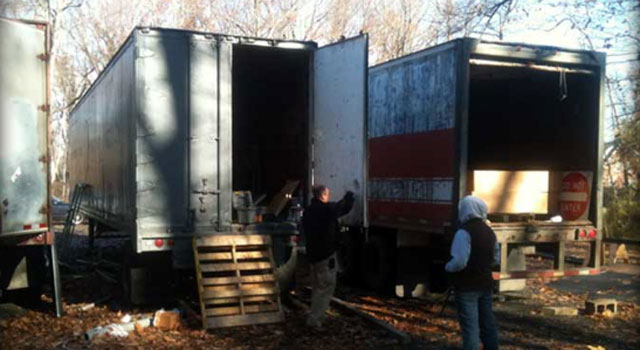 HARTFORD, CT (WFSB) -
The Hartford Police Department is still investigating and local businesses are stepping up to help the Channel 3's Holiday Light Fantasia after the organization's trailers at Goodwin Park in Hartford were burglarized early Wednesday morning.

The Holiday Light Fantasia trailers were broken into sometime overnight, and whoever was responsible made off with items such as chainsaws, a welder and copper wire that was to be used to wire the lights for the yearly holiday event.
The overnight break-in and theft of equipment has delayed the opening of the holiday event by one week. Event officials said the park will now open to the public on Saturday, Nov. 24.
On Thursday, police told Eyewitness News that they have contacted area pawn shops and given them a description of the items stolen. The officials from the Holiday Light Fantasia are working with police to get the most accurate inventory of items missing.

Holiday Light Fantasia benefits the Channel 3 Kids Camp in Andover. The camp has been helping children for more than 100 years build lifelong friendships at an accessible and inclusive camping experience. Children from every county in Connecticut and across New England attend the camp.
Some area businesses have stepped forward to help the camp, including Stanley Tools, which has offered to help replace some of the tools stolen, and Lucky Taco lunch truck, which is donating a portion of their proceeds from Thursday and Friday to help the camp.

Officials at the Channel 3 Kids Camp estimate the damages to be between $45,000 and $50,000, which does not include the estimated $25,000 loss of revenue from the delayed opening.
Hartford police also told Eyewitness News that officers will be patrolling Goodwin Park during the evening hours to look for any suspicious behavior.
The theft comes after event coordinators were trying to recover from what Hurricane Sandy did to the displays and on Wednesday, contractors were expected to be putting the final touches on display.
For more information about the Channel 3 Kids Camp, click here. For information about the Holiday Light Fantasia, click here.
Anyone with information is asked to call Hartford police at 860-757-4000 or by calling the tip line at 860-722-TIPS (8477). All calls will be kept confidential.
Copyright 2012 WFSB (Meredith Corporation). All rights reserved.