CT River Museum plans to open for annual train show
Posted:
Updated: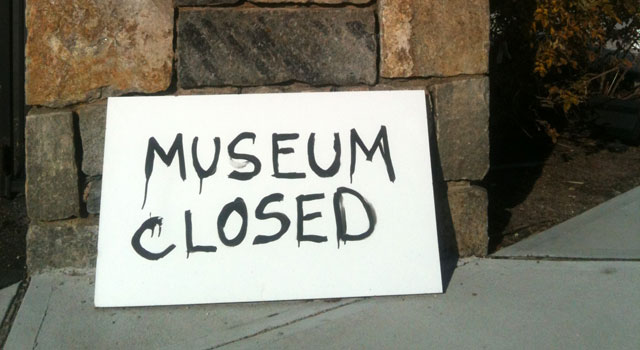 ESSEX, CT (WFSB) -
The Connecticut River Museum has been scrambling to get back into shape following the flooding from Hurricane Sandy in order to open for its annual Holiday Train Show.
Museum staff, volunteers, and professionals were busy finishing up repairs on all that was lost in the storm.
According to officials, the flooring and carpeting on the first floor will need to be replaced and there was damage to sections of drywall and some electronics. Waves caused more than a foot of water to flood the first floor.
Cleanup and repair work will begin immediately, however, the museum will remain closed during renovations.
"It certainly ruined all of our modern floors, modern sheetrock and modern electronics," said the museum's Executive Director Jerry Roberts. "The ironic thing is that what was built in 1878 that didn't care about the water."
For example, the original chestnut floors were simply drying out.
"This floor, it was fine," Roberts said. "This floor has been flooded many times in the last 150 years."
The hurricane of 1938 completely surrounded the building with water. However, floods and hurricanes are not the only thing the building has bounced back from.
"We had the fire two years ago that very nearly destroyed the building," Roberts said. "But, we are very lucky that our volunteer fire department saved the building and saved all of its contents."
A fire in August 2010 caused severe damage to the roof, exterior siding and docks. The museum also sustained interior water and smoke damage, however, restoration was completed in 2011.
Before the storm, Schooner Mary E was moved to safe harbor at Deep River Marina for safe harbor. Also, staff members moved every item to the second floor, Roberts said.
The boathouse portion of the museum is still closed off and needs work. However, most of the museum is in good shape, according to officials.

"But, everything we're doing now, we're designing to know that in our lifetime," Roberts said. "This is going to happen again."
The annual Holiday Train Show is expected to be held, in a limited capacity, on Friday. Roberts said "come flood or high water," the museum will be open.

"I think most other museums would have been closed for a couple of months at least," Roberts said. "But, we had this train show coming up."
And Roberts said he knows the biggest fans of the train show.

"It's one of those things the kids line up for," he said.

According to the press release, Connecticut River Museum is a private, nonprofit organization "that houses the Museum's exhibit galleries, education center and gift shop" and is "dedicated to preserving and celebrating the cultural and natural heritage of the Connecticut River and its valley."
Copyright 2012 WFSB (Meredith Corporation). All rights reserved.