PD: Woman leaves daughter at McDonald's after jail release
Posted:
Updated: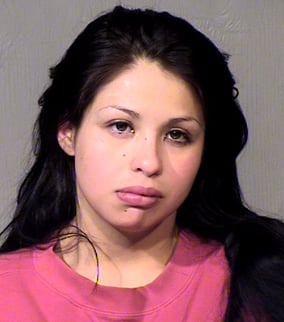 (Source: Maricopa County Sheriff's Office) Lucy Parra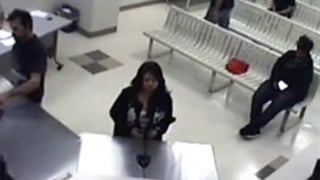 Parra makes her initial appearance in court.
PHOENIX (CBS5) -
A Phoenix woman faces child abuse charges after police said she left her 6-year-old daughter at a Valley McDonald's on Tuesday.
Lucy Parra, 23, picked her daughter Everlyn up from Westwood Elementary school that afternoon and later dropped the first-grader off at the McDonald's at 2305 W. Bethany Home Rd., police said. When the youngster went inside, Parra drove off, according to officers. It was just before 8 p.m. Tuesday.
"She was just by herself, crying and crying," said Yesenia Bojorquez, a McDonald's employee who helped the little girl.
When Everlyn went back outside, she could not find her mother or her mom's car.
"She had said that her mom had left her so we came out here to check if her mom was outside. She said she couldn't see the car anymore, which she parked in the front," said Bojorquez.
The McDonald's employee said they cleaned the little girl up, comforted her in the office and fed her while the store manager called police. "She was really hungry. She said she had not ate all day since school lunch," Bojorquez said.
Parra had been released from the county's Tent City Jail hours earlier after a week's stay for driving on a suspended license, court paperwork stated.
Police were on the scene when Parra returned, looking for her daughter. McDonald's employees say it was about 40 minutes after she first left.
Family members tell CBS 5 Parra has a history of meth use. The 23-year-old is a mother of five children. Two of them live with their fathers and the grandmother is the legal guardian of two others, including Everlyn.
They are now in the care of Child Protective Services.
Parra's next court date is Nov. 28.
Copyright 2012 CBS 5 (Meredith Corporation). All rights reserved.