UPDATE
US Airways flight attendants picket at Sky Harbor
Posted:
Updated: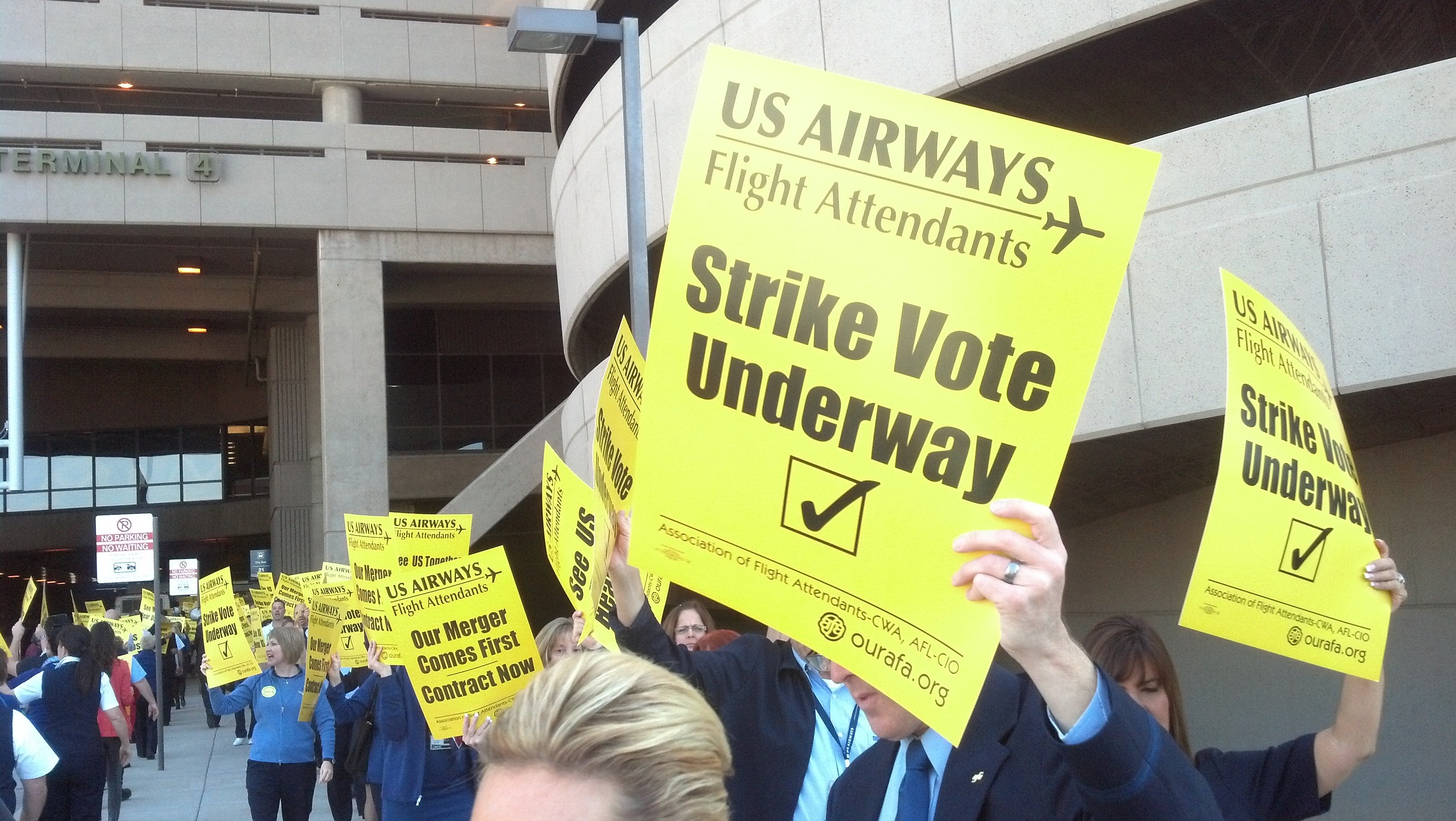 © CBS 5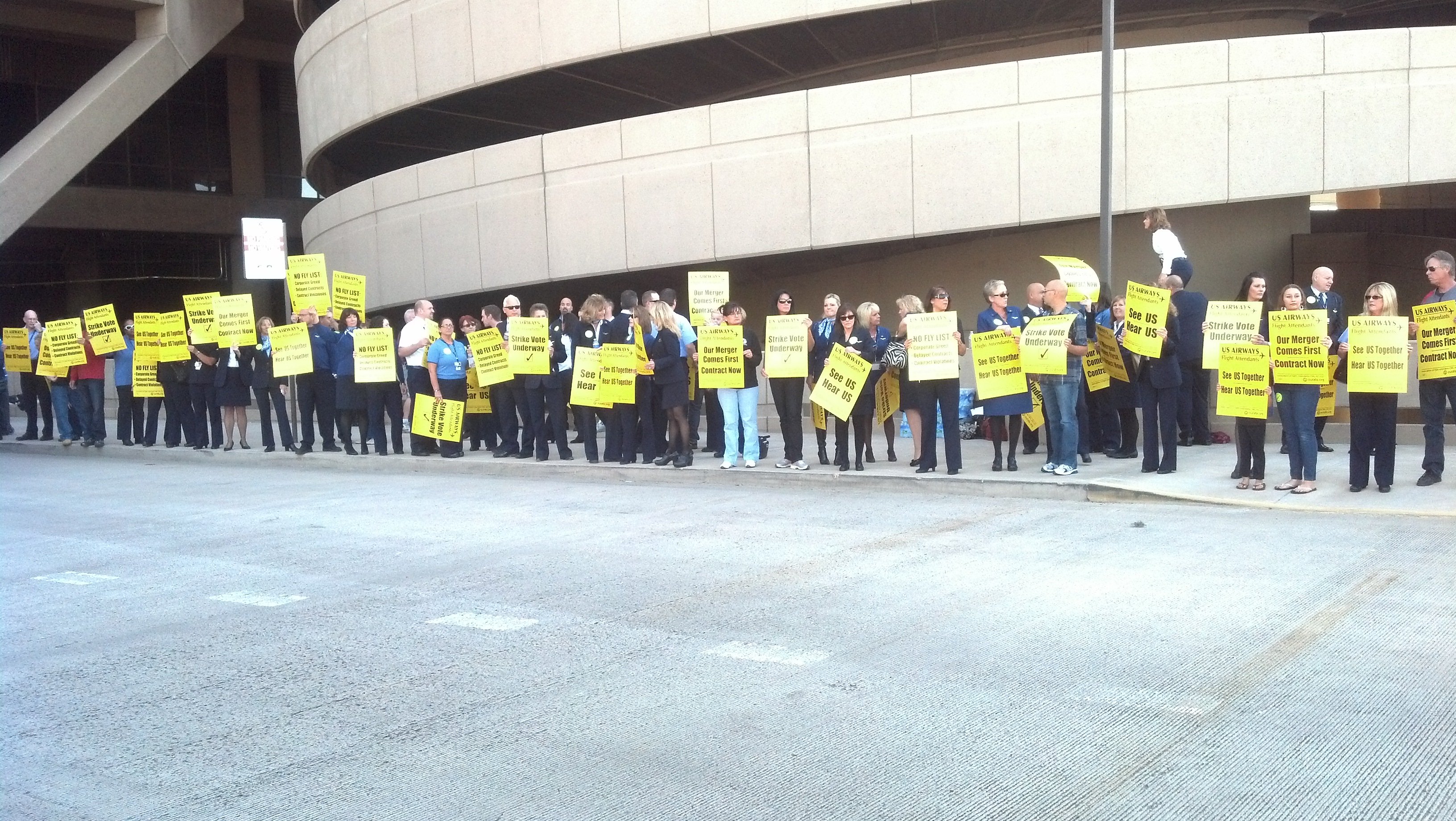 © CBS 5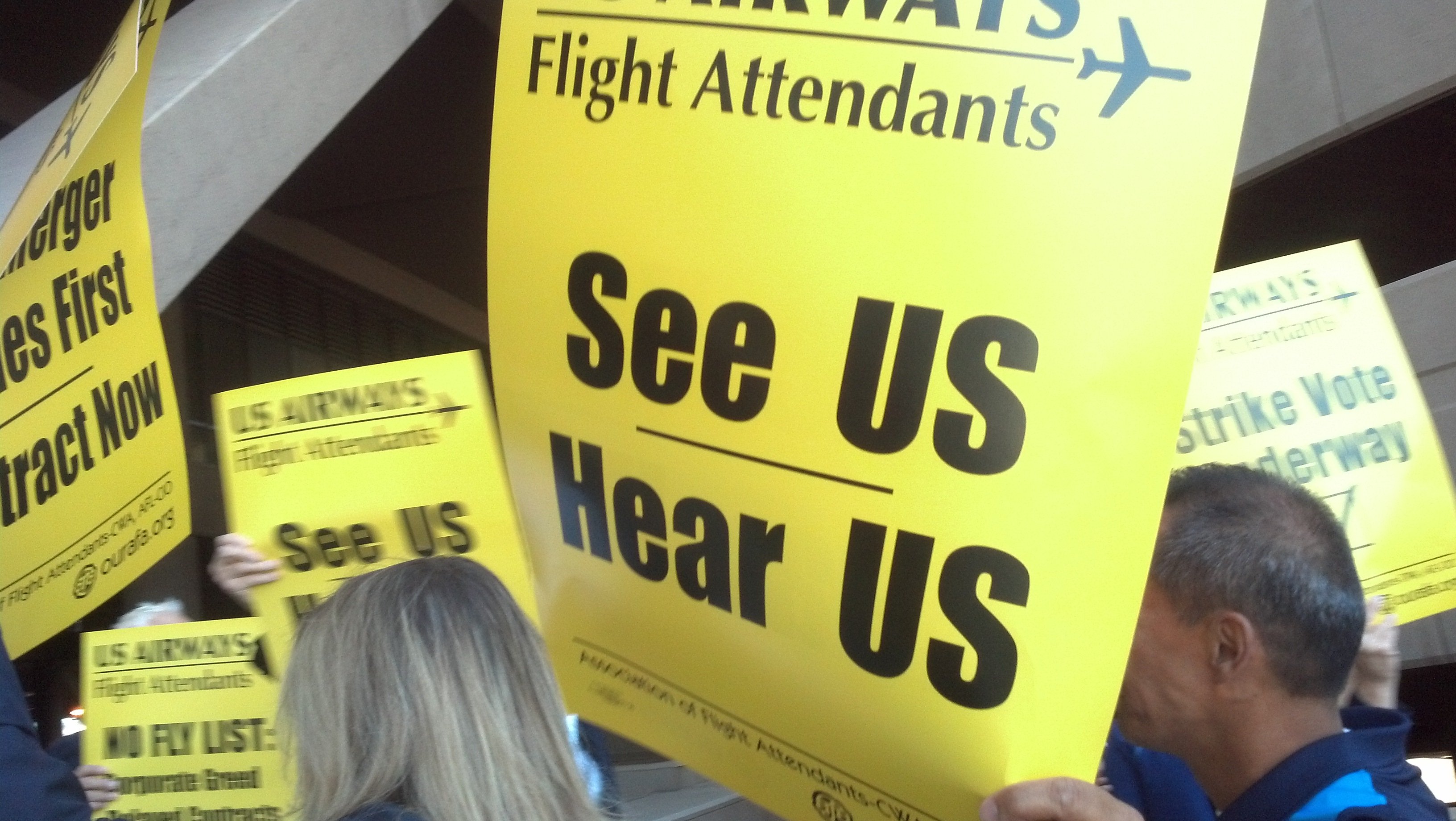 © CBS 5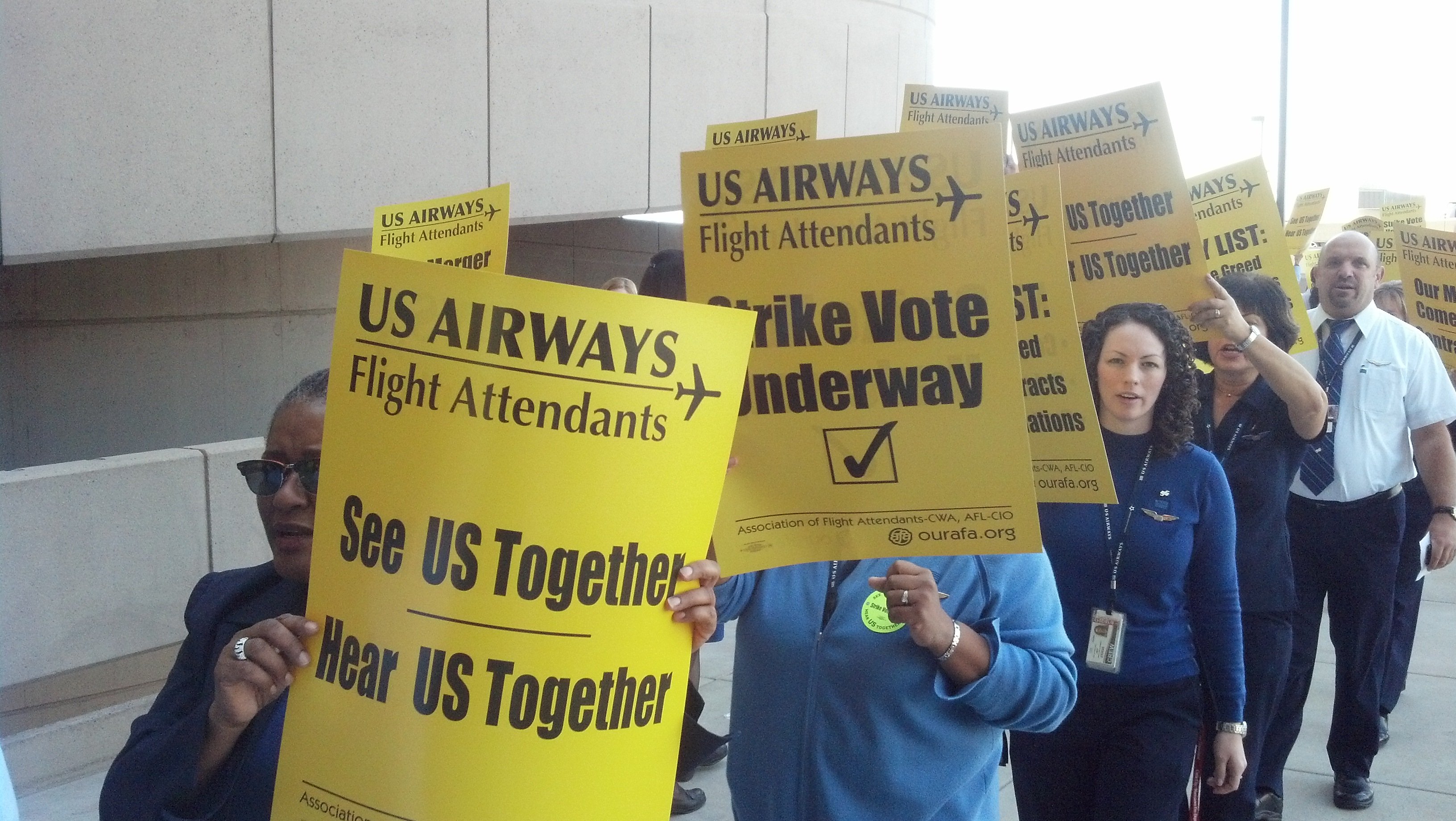 © CBS 5
PHOENIX (CBS5) -
US Airways flight attendants are picketing at four airports across the country, including Phoenix-Sky Harbor International Airport on Wednesday, to protest stalled contract negotiations.
The flight attendants blame US Airways management for the impasse, and the airline's 6,700 attendants voted whether to strike. The results should be available next week, according to the flight attendants.
US Airways officials said they did not expect the picketing to cause any flight delays.
There have been talks between US Airways and American Airlines about a possible merger that could cost Arizona millions of dollars and thousands of jobs.
Tempe-based US Airways is the state's ninth-largest employer and because American has hubs in Texas and California, US Airways has admitted it's not likely the Tempe headquarters would remain fully staffed.
"Given the location of American Airlines' hubs, it's not likely you're going to have three. If the Phoenix hub is closed, you're still going to have a lot of flights, no question about it, but there is going to be a loss of employment," said economist Elliott Pollack.
US Airways said it is still to soon to speculate on any merger deals.
Stay with cbs5az.com for updates on this developing story.
Copyright 2012 CBS 5 (Meredith Corporation). All rights reserved.