UPDATE
AZ woman runs over husband for not voting; 911 call released
Posted:
Updated: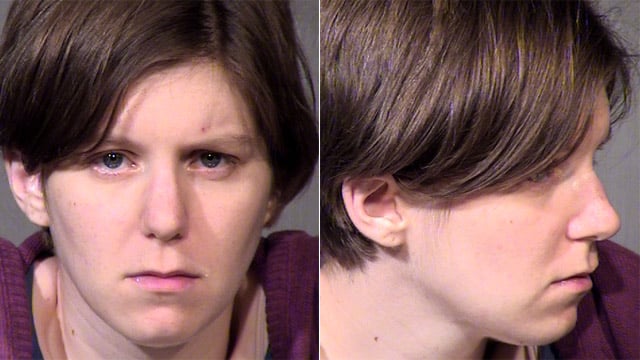 Holly Solomon
GILBERT, AZ (CBS5) -
People are passionate about their politics. Police said one Gilbert woman took it to the extreme. Investigators said Holly Solomon ran over her husband when she found out he didn't vote in last week's election.
This happened Saturday just before 10 a.m. in a parking lot near Gilbert Road and Elliot in Gilbert.
[RELATED: Wife runs husband over during political argument]
Police say Solomon was upset that President Barack Obama won re-election. Her husband, Daniel Solomon, got out of the car during the argument. According to the police report, he gave her a dirty look. That's when she became irate and started chasing him with the vehicle around the parking lot.
"At one point he went behind a light pole so the vehicle wouldn't strike him. He ended up leaving the light pole trying to run away to a different area," said Sgt. Jesse Sanger with the Gilbert Police Department.
That's when investigators said the pregnant 28-year-old ran over him with her Jeep. Medics said Daniel Solomon was pinned underneath the vehicle. When officers asked her why she did it, she said she only wanted to scare him and hit the gas instead of the brake.
Several people called 911 to report what they saw.
Operator: "911, where's your emergency?"
Caller: "Um yes, this woman just ran down her boyfriend or husband in the parking lot here in Gilbert."
Caller: "We saw it. Yeah, she ran him down."
Operator: "OK. Hold on just a sec."
Caller: "He needs help."
Daniel Solomon remains in the hospital in critical condition. His wife faces aggravated assault and reckless driving charges.
Copyright 2012 CBS 5 (Meredith Corporation). All rights reserved.