Jeff Gordon fined $100,000, docked 25 points in PIR brawl
Posted:
Updated: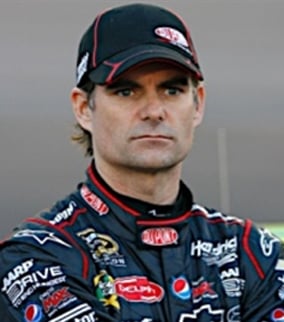 (Source: www.jeffgordon.com) Jeff Gordon
Four-time NASCAR champion Jeff Gordon has been fined $100,000 and docked 25 points for intentionally wrecking Clint Bowyer at Phoenix International Raceway.
Gordon was also placed on probation Monday through Dec. 31. But he avoided suspension for his actions in Sunday's race, which triggered a fight in the garage area between his crew and Bowyer's crew.
"There's no doubt that a unique set of circumstances combined with a championship battle on the line resulted in raw emotions coming into play," NASCAR Vice President of Competition Robin Pemberton said in a statement. "We consider the penalties appropriate, and those involved understand our decision and we expect them to abide by them."
Team owner Rick Hendrick was also docked 25 car owner points, and crew chief Alan Gustafson was placed on probation through the end of the year.
Bowyer crew chief Brian Pattie was fined $25,000 and placed on probation through the end of the year.
Brad Keselowski was fined $25,000 and placed on probation for having an electronic device inside the car - presumably the phone he used to tweet during a red flag period.
Race winner Kevin Harvick, who claimed his first checkered flag this season and third in 20 races at PIR, offered a light touch when commenting on the fisticuffs between the Bowyer and Gordon teams.
"Fights? This sport was made on fights," Harvick said. "We ought to have more fights."
Copyright 2012 CBS 5 (Meredith Corporation). All rights reserved. The Associated Press contributed to this report.