Road to recovery for Connecticut veteran is a long one
Posted:
Updated: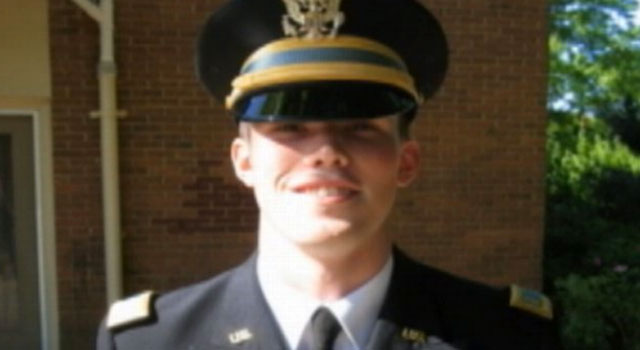 GLASTONBURY, CT (WFSB) -
More than 1,500 men United States servicemen and women have lost limbs while serving in the Afghanistan and Iraq with 500 of them receiving multiple amputations.
And one of the members of that group is Capt. Greg Galeazzi. He had both his legs amputated and his right arm was severely injured following an IED explosion.
In May 2011, Galeazzi and his squad were checking on reports of unstable explosives in the Kandahar province of Afghanistan.

"It was a small quick, hit-and-run attack," he told Eyewitness News.
When a single explosion was detonated directly beneath Galeazzi and he was unsure how bad he was injured and if he was even going to survive.
"I knew something had happened," he said. "It's slowly dawned on my mind that 'I think I just got hit by an IED.'"
The days following the explosion were a blur for Galeazzi. He would be stabilized in Afghanistan before he was flown to a United States Army base in Germany and within 24 hours, he was brought to the Brooke Army Medical Center in San Antino, TX, which is a long-term rehabilitation facility.

"It's hard to grasp what has happened and what's ahead of you," Galeazzi said.
Following the explosion, both of his legs were amputated above the knee. He lost his triceps muscles, 9 inches of bone and nerves in his right arm, which was rebuilt during a series of operations.
While at the Brooke Army Medical Center, he is learning to walk with prosthetics, which he received in August.
"When I say goodbye to him, that'll be a good day," said Galeazzi's physical therapist Fred Jesse, who has been with him since day one. "When he walks out of here."
The 25-year-old veteran has sustained injuries that will remain with him for the rest of his life and the road back to his home in Connecticut is a long, emotional one.

"It's hard to see the light at the end of the tunnel," he said. "It's hard to get a hold of how things are ever going to return to some pleasant normal, where you're not dealing with pain, depression and regret. It takes a long time."
Galeazzi is hoping to be transferred out of Brooke Army Medical Center and sent to the Walter Reed in Washington, D.C. to be closer to his girlfriend. However to accomplish that, his arm needs to be fully rehabbed.
"The outcome of that one unlucky day in Afghanistan," Galeazzi said. "I don't think that's offset what I've benefited from my own character development, the mental confidence and strength to get through anything."
To help with Galeazzi's recovery, click the following link.

Copyright 2012 WFSB (Meredith Corporation). All rights reserved.