Forensic psychiatrist weighs in on Loughner's emails, future
Posted:
Updated: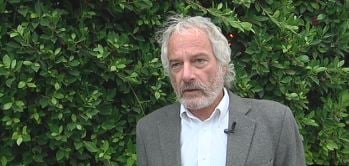 TUCSON, AZ (CBS5) -
New disturbing emails said to be written by Tucson shooter Jared Loughner before the tragedy have surfaced. They provide a deeper glimpse into his mental illness and have us wondering: Where does he go from here?
According to the website Gawker.com, someone hacked into Loughner's Gmail account after the mass shooting. Gawker's editor-in-chief said he bought those emails and today they published some online.
The most disturbing are email drafts Loughner apparently wrote to himself detailing his dreams.
"This individual was very sick," said Dr. Jack Potts, a forensic psychiatrist who has not treated Loughner, after reading the emails published by Gawker.
In one, they claim Loughner writes, "I was in a congress building that was bricks there as stress the bathroom wer eon (sic) different sides with a n (sic) opening and then womens was (sic) across then after ther weas (sic) mall security guy who was watching me and I left the the (sic) building exploded toppled down (sic) remember it was light breown (sic) bricks."
And in another, he mentioned former congresswoman Gabrielle Giffords, saying, "then was living with gaberiall (sic) giffords dad and asked why we haven't talked to thme (sic)."
"He was fixated on her, stalking," Potts said. "It's irrational, paranoid behavior."
Potts said given the severity of the crimes and his illness, Loughner will go to one of the few secure locations in the Federal Bureau of Prisons that are equipped to give intensive mental health care.
"He'll be living in a different world, like an island almost," Potts said. "He'll have very routine days."
Potts said Loughner's behavior and medication intake will be closely watched and if he does well, he may eventually get more freedom.
"Hopefully he can progress to where he's healthy enough to where he can maybe have a job in the prison system, maybe get some more education," he said. "His degrees of freedom are significantly curtailed."
Copyright 2012 CBS 5 (Meredith Corporation). All rights reserved.