AZ man professes innocence, talks about life outside of prison
Posted:
Updated: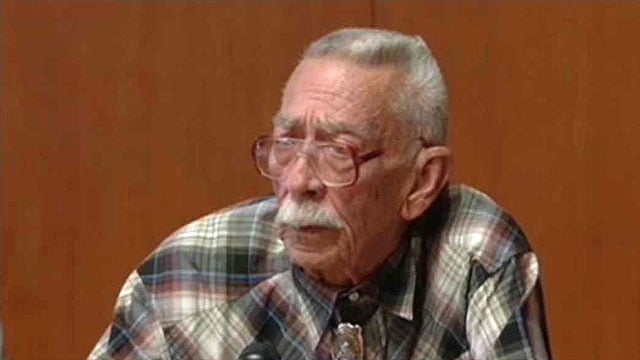 (Source: CBS 5 News) Bill Macumber said he doesn't harbor anger or resentment after spending 37 years behind bars for a crime he says didn't commit.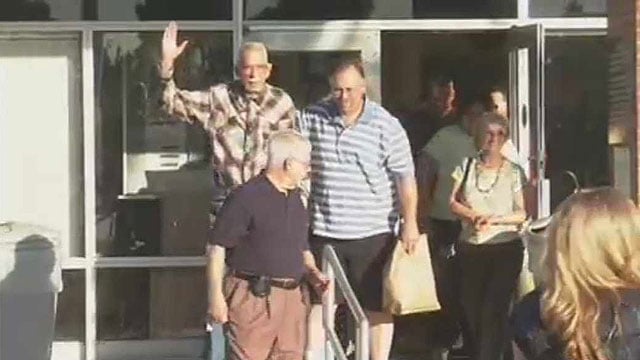 (Source: CBS 5 News) Bill Macumber waves to well-wishers.
PHOENIX (CBS5) -
Bill Macumber said he doesn't harbor anger or resentment after spending 37 years behind bars for a crime he says didn't commit.
He told CBS 5 News he's an innocent man who survived by never giving up hope.
That hope was realized with his freedom when Macumber was released from prison Wednesday.
He pleaded no contest to second-degree murder in the case of a 1962 double homicide.
In exchange, he was sentenced to time served.
County Attorney Bill Montgomery said his office didn't have the evidence to retry the case after Macumber's attorneys sought a new trial based on claims of his innocence.
"This case is nothing more than a set of victims from beginning to end," said Macumber. "Victims with the family of the two who were killed, myself, my family - we're all victims."
He expressed his utmost sympathy for the families of Joyce Sterrenberg and Timothy McKillop.
"They've had a tragic occurrence in their life," said Macumber. "Losing family members like they did is terrible."
Ten years ago, he was eligible for parole had he changed his plea from not guilty.
But, Macumber said his integrity nullified that option - along with his commitment to truth, freedom and responsibility.
"You can have nothing else if you don't have truth," he said. "You cannot have freedom without truth. You can not have freedom without responsibility. Truth is truth. It will never change."
His attorneys said evidence that could've proved his innocence wasn't allowed in the two trials in which Macumber was convicted.
They said another man named Ernie Valenzuela confessed to the killings, and a witness said she saw him do it.
Valenzuela was killed in prison while serving time for another murder before Macumber was even arrested.
It's information that likely would've resulted in a different life for Macumber.
In 2009, Arizona's Board of Executive Clemency voted unanimously to release him - writing, "There is substantial doubt that Mr. Macumber is guilty of the crime for which he was convicted" and "an injustice has been done in Mr. Macumber's case."
Gov. Jan Brewer denied the recommendation without explanation.
When asked about his feelings for Brewer, Macumber said he was taught "if you can't say anything nice, don't say anything at all."
Still, Macumber chooses to only look forward now - thankful for his attorneys and The Arizona Justice Project, which he describes as his second family.
"Justice, no matter how late, is still justice," he said.
Macumber said he plans to make up for lost time with his family, embracing his son and grandchildren and going fishing with his cousin.
He also said he plans to support groups like the Justice Project and help people like him - locked up for crimes they didn't commit.
Copyright 2012 CBS 5 (Meredith Corporation). All rights reserved.