Small dog fighting for life after attack by pit bull
Posted:
Updated: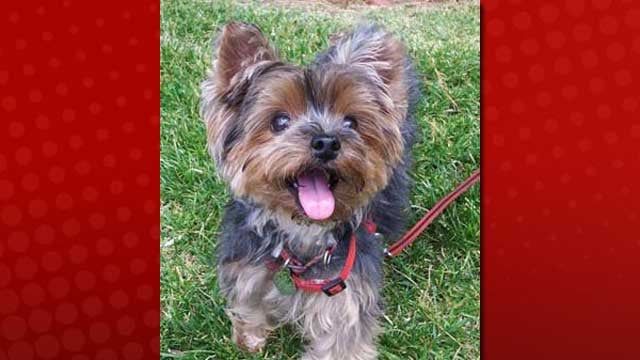 Sadie (Courtesy of Annette Desmet)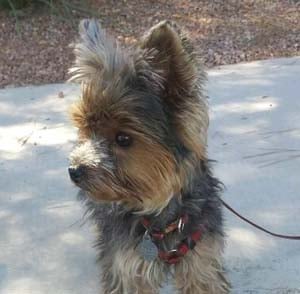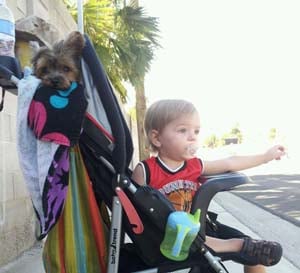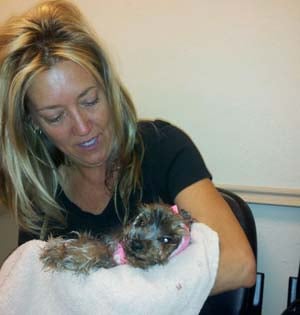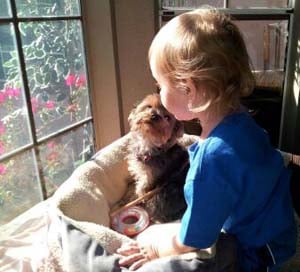 LAS VEGAS (FOX5) -
A local dog owner is seeking justice after her Yorkshire Terrier was attacked by a pit bull. The Yorkie is fighting to survive and her owner is hoping the attack will raise awareness about pit bulls.
Sadie is recovering from a broken jaw, broken ribs, a scalped back and other injuries at an emergency veterinarian clinic at Tropicana Avenue and Durango Drive.
Sadie's owner, Annette Desmet, is paying all of the vet bills upfront. She never saw the attack coming.
A typical Sunday afternoon walk turned into a life-and-death situation.
"There was one large pit standing in front of me, a foot in front of me. I turned to grab her (Sadie), and another pit was a foot behind me. As I picked her up it grabbed Sadie from the back and started shaking her like a rag doll," Desmet said.
Desmet said the attack happened fast and without warning. Sadie was on a leash at the time but the pit bull wouldn't let go.
"(I was) slugging the pit bull, kicking the pit bull. I took my sandals off, was hitting it in the eyes. It would not let go of Sadie," Desmet said.
Desmet, a former construction worker who's searching for employment, often walks Sadie with her 1-year-old grandson. She's thankful he wasn't around during the attack.
Neighbor Eric Giberson said that right before the attack one of the pit bulls broke through his screen door and chased his Chihuahuas through his living room.
"They had one thing on their mind and that was to destroy," Giberson told FOX5.
Giberson chased the pit bulls away and attempted to locate their owner.
"By the time I got down to the end of the corner, Annette with her Yorkie was standing there covered in blood. Her dog had been mangled," Giberson said.
FOX5 attempted to talk with the owner of the pit bulls but no one answered the door.
Desmet is hoping that owner will take responsibility for what happened. Sadie's medical bills have now exceeded $4,000.
"Sadie is paying the price. She's four-and-a-half pounds and did nothing to deserve this," Desmet said.
Desmet said she plans to warn her neighbors to keep their doors shut. She had been aware of large dogs in the neighborhood and usually carries a screwdriver for defense. On the day of the attack, she forgot it.
Henderson police said the owner of the pit bulls was cited. The incident remains under investigation.
Copyright 2012 KVVU (KVVU Broadcasting Corporation). All rights reserved.