'Girls Gone Wild' lawsuit continues in Supreme Court
Posted:
Updated: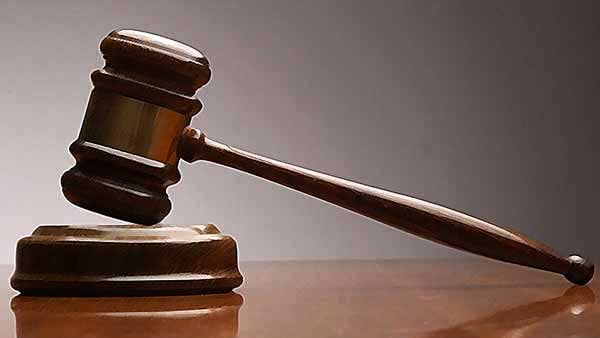 ATLANTA (CBS46) -
A young woman's long battle with the Girls Gone Wild video production company continued in state Supreme Court on Monday.
Cartersville native Lindsey Bullard is suing MANTRA films for using her picture on the cover of a Girls Gone Wild video after she flashed her breasts to some cameras in Panama City back in 2000.
At the time she was only 14 years old. The photographers later sold the video to MANTRA films.
The original lawsuit was filed at the federal level, but it's now being fought at the State Supreme Court because the federal judge determined that Georgia law wasn't defined enough.
That judge asked a group of judges at the state level to clarify some of unanswered questions, before getting to the ultimate question of whether the woman can actually sue.
Monday, attorneys from both sides tried to help the State Supreme Court make up its mind.
Jeff Banks is Bullard's attorney.
Bullard's attorney really hammered home that she was a minor. He said she didn't understand what could happen and that she would have never agreed to be on the cover, had she known.
Beyond that he said the fact the photographers even asked her to flash the cameras is a crime.
"You would have to agree that anyone could ask children to expose themselves, and have nudity then recorded it and use it or sell it and be protected by first amendment. I don't think that flies," said Banks.
That's certainly the most emotional argument, but Banks said perhaps the best defense is that she was turned into an advertisement by altering the photo with a blurb across her chest.
"I think what they did is disgusting. We'll take our win any way we can get it. If that's the technicality we have to hang our hat on, we'll take it," said Banks.
But the production company's attorney Scott Carr said consent went out the window when she flashed cameras in public.
"That relates to your expectation of privacy. If you're in a public place you have no expectation of privacy. Look at what's happened with YouTube. Half the things that happen now wind up on YouTube, Tosh.O, or other shows that show different clips of video," said Carr.
As for the argument about turning her into an advertisement because of a small graphic, Carr said, "I think that's a stretch." He added it wasn't an advertisement at all.
"You would have to cover it up in some way and the fact that it says 'get educated' doesn't suggest she is saying anything that's not attributed to her at all," said Carr.
Bullard, who is now in her 20s and married, was originally expected to be in court Monday but her attorney said she wasn't able to make it.
A decision will be made within the next six months whether she can continue with her lawsuit or it's dead in the water.
Copyright 2012 WGCL-TV (Meredith Corporation). All rights reserved.