Pay It Forward: Strangers save service dog's life
Posted:
Updated: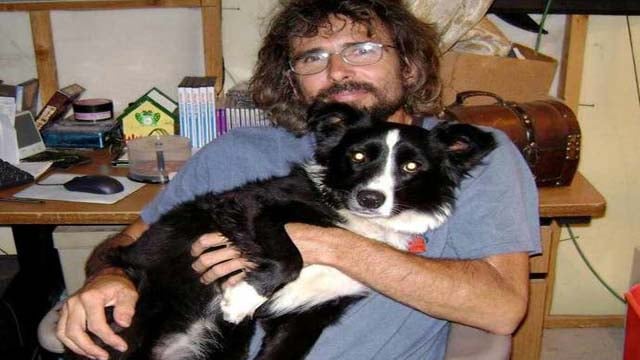 Dennis Johnson and Baby prior to the attack.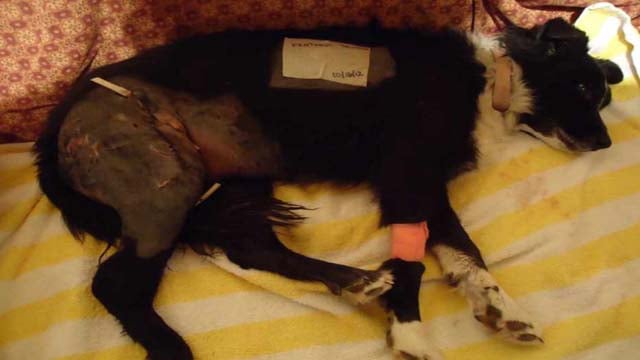 Baby after the brutal attack.
PHOENIX (CBS5) -
A hero dog is on the mend, her attackers are behind bars and her owner won't have to go into debt to help save her thanks to generous strangers.
"She just jumped in the middle of them. She would not allow them to get close to me," Dennis Johnson said.
Johnson's loyal border collie named Baby was in bad shape after taking on a group of nine pit bulls and rottweilers, giving Johnson enough time to run inside his rural Maricopa home and grab his gun. But she paid for her bravery, nearly being mauled to death.
"I honestly feel she saved my life that day," Johnson said.
After $2,100 worth of surgery and vet bills, Baby has come a long way.
"I'm so proud of her," Johnson said.
Johnson, on the other hand, wasn't sure how he was going to pay for Baby's care. He was prepared to sell whatever he owns to return to the favor and save her life.
Luckily, because of viewers like Lori Delgado, that wasn't necessary.
"I have four dogs and if something happened to them such as yourself, I wouldn't be able to afford their vet bill either," Delgado said.
"But today, with the help of CBS 5... I do have $500 for you and Baby."
"I really do appreciate it, this will come in so handy," Johnson said.
Johnson received mail from people all over the country who saw the story. Many of the letters included cash for Baby and Johnson said the vet bill is just about covered.
"She would do anything for me, and she has," Johnson said. "I'm just so thankful to have her."
Copyright 2012 CBS 5 (Meredith Corporation). All rights reserved.