Mailer lists neighbors' names, addresses, voting history
Posted:
Updated: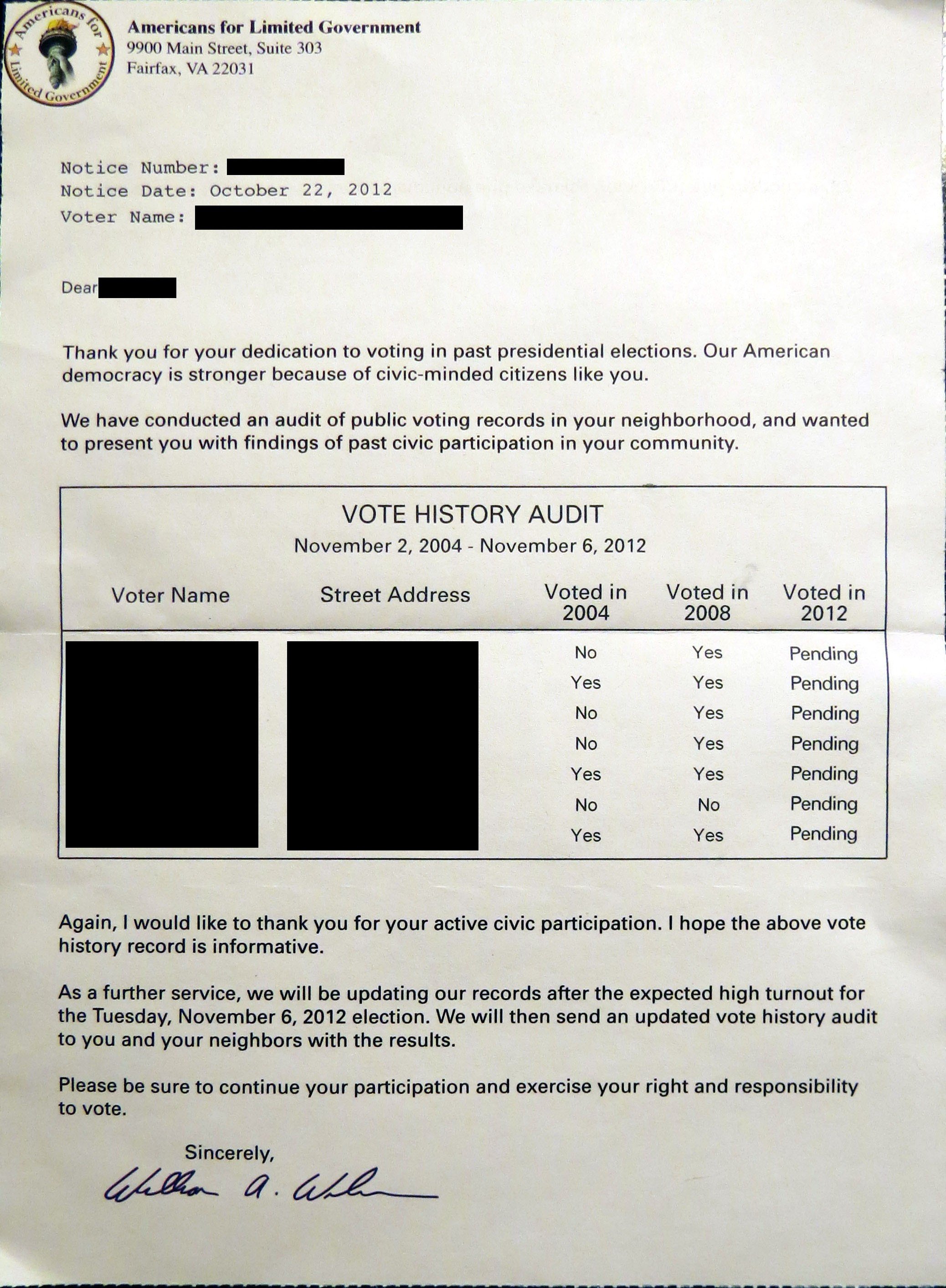 PHOENIX (CBS5) -
Most people consider voting a very private matter; so would you want your neighbors to know whether you voted in the last few elections? A group out of Virginia is telling them anyway.
It sounds innocent enough - encourage people to participate in choosing who we send to Washington. But one Phoenix woman said this mailer goes too far.
"I instantly was disturbed," said Nancy Henderson.
When she got the letter in the mail last weekend, she immediately called the Secretary of State's office.
"It listed myself and my neighbors with our voting information and our addresses," Henderson said.
A group from Virginia called Americans for Limited Government has been sending out mailers to various households, with a record of whether your neighbors - listed by full name and address - have voted in recent elections.
"I think it's private, it's not of their business, it's not of my business," Henderson said.
In a letter the Secretary of State's office sent to Nancy, they said they've gotten a lot of complaints about this, but whether someone votes is public record. Still, they said they share Henderson's concern, saying these mailers are using social pressure to try and increase voter turnout. Henderson said it had the opposite effect on her.
"It made me want to take my name off the voting rolls," she said.
Americans for Limited Government sent us a statement saying that their goal is to increase participation in the electoral process, saying, "We firmly believe that people who sit on the sidelines and do not engage in selecting our leaders are abandoning not just their right to a say but are diminishing everyone's rights. We unapologetically urge these voters to exercise their right to vote."
The Secretary of State's office said they will consider asking the state legislature to add more protections for voters to prevent mailers like these.
Copyright 2012 CBS 5 (Meredith Corporation). All rights reserved.