Kansas City named haunted house capital of the world
Posted:
Updated:
By Chris Oberholtz, Digital Content Manager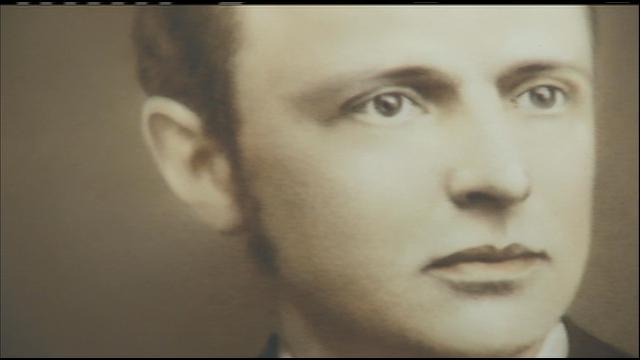 KANSAS CITY, MO (KCTV) -
It turns out Kansas City is haunted.
CBS News called Kansas City the capital of haunted houses, and that is not just about the West Bottoms but real hauntings.
Some people think Union Station is haunted after the 1933 Kansas City Massacre, and is just one stop on the tour of spooky spots all in downtown.
Disembodied footsteps inside St. Mary's Episcopal Church are just one of the spooky signs that there is an extra presence between the pews.
Buried near the altar, Rev. Henry David Jardine, who was the priest at the parish from 1879-1885, had a complicated life.
Charges of burglary when he was a teen would come back to haunt him, leading to a scandal that would make him lose his priesthood and then his life.
"His body had a handkerchief with traces of chloroform over his face," Rector Lauren Lyon said.
His death was ruled a suicide, and people started seeing things like a ghostly apparition of a man in priest's vestments.
In one more recent spooking, a couple workers were coming to do some repairs inside the church.
The first guy asked his friend what he was doing upstairs. The other guys said he didn't know what he was talking about because he was never up there.
But the worker swore he saw a man's face in the window. They never saw another sign of him.
And Rev. Jardine isn't alone in Kansas City's haunted history.
Checking in at Hotel Savoy in downtown Kansas City, people might be surprised to encounter a couple unexpected guests.
The radiator rattling and banging in Hotel Savoy might be typical from a place built in 1888, but how about a faucet mysteriously turning on with no one in the room.
Many guests chalk that up to Betsy Ward in room 505 who died in her bathtub around the turn of the century.
Phil Lainhart works a graveyard shift at the front desk, and he is a bit of a skeptic himself, though he almost had a scare Halloween night.
"I don't really believe that, that was the ice machine," said Phil Lainhart laughing after a loud noise.
Click here to read more on Halloween 2012: Haunted house capital of the U.S. by CBS News.

Copyright 2012 KCTV (Meredith Corp.) All rights reserved.