UPDATE
Elizabeth Johnson remains in jail; longer sentence possible
Posted:
Updated: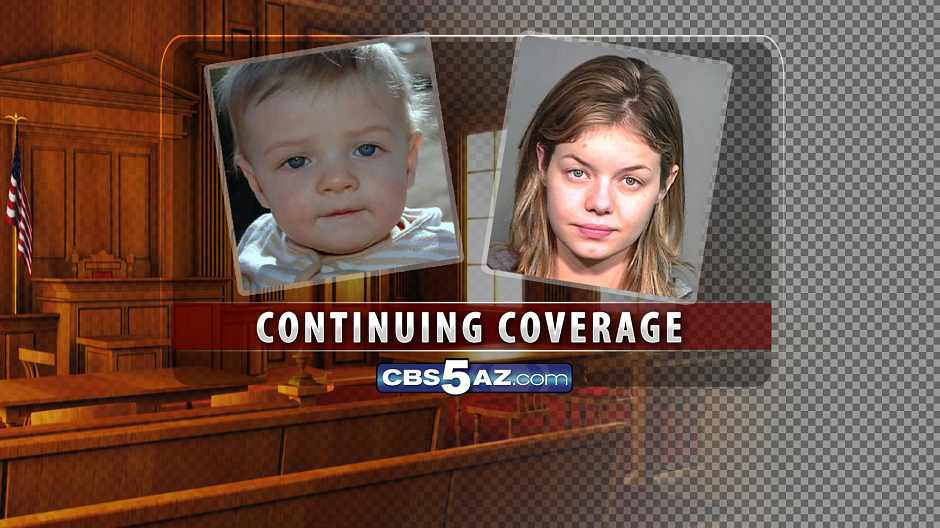 A Superior Court judge could determine Thursday morning whether Elizabeth Johnson will be released from jail while she awaits sentencing on charges involving the disappearance of her son, Gabriel Johnson.
PHOENIX (CBS5) -
A Superior Court judge said the mother of a missing 8-month-old boy will remain in jail until her sentencing Dec. 7 and could face more jail time than the nearly three years she has already been in custody.
Judge Joseph Kreamer said during a status hearing Thursday morning that Elizabeth Johnson's three felony convictions on Oct. 18 make her non-bondable.
Johnson was convicted Oct. 18 of conspiracy to commit custodial interference, custodial interference and unlawful imprisonment in the disappearance of her son, Gabriel Johnson, who was 8 months old when he was last seen in San Antonio, TX, in December 2009.
Kreamer said Johnson's case "could be the worst case of custodial interference in the world" and that it was likely she could face more jail time. However, Kreamer said he was open to changing his mind and said that evidence and witnesses could sway his decision.
Kreamer was originally scheduled to set the sentencing date for Johnson at 9:30 a.m. Thursday, but her attorney Marc Victor filed paperwork last week requesting her release because he claims she is not a danger to the community.
On Thursday, Victor argued against the judge's decision, saying it was "not appropriate to say there is a reasonable probability of prison" because all the charges are eligible for probation.
He advised Johnson not to make any statements before her sentencing.
[SPECIAL SECTION: Elizabeth Johnson, Baby Gabriel.]
Johnson pleaded not guilty to the charges and has been jailed without bond since January 2010.
She changed her story since the ordeal began. She initially told the boy's father, Logan McQueary, that she killed her son and put his body in a dumpster, but later told authorities she gave the child away to a couple in San Antonio.
Prosecutors told jurors that Johnson was angry and determined to "get back" at McQueary. The couple had recently broken up and McQueary was granted joint custody.
Prosecutors said that Johnson wanted to give the child up for adoption, but when McQueary refused, Johnson took the child to Texas without McQueary's permission.
McQueary is scheduled to testify by phone at Johnson's sentencing.
Victor did not present any evidence during the trial or call any witnesses.
He told the jury that prosecutors failed to prove their case that Johnson kidnapped her son.
Victor admitted that his client was guilty of custodial interference, but said that Johnson had every right to leave the state with her son at the time that she did.
Copyright 2012 CBS 5 (Meredith Corporation). All rights reserved.