PAY IT FORWARD
CBS 5 phone bank raises $37,875 to help superstorm victims
Posted:
Updated:
Posted by Sean McLaughlin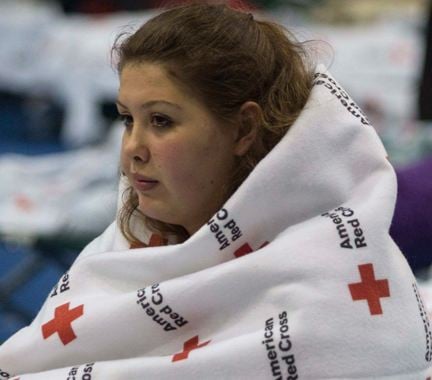 Photo Courtesy: American Red Cross
PHOENIX (CBS5) -
A CBS 5 Pay it Forward phone bank raised $37,875 Wednesday night for the Red Cross to use to help victims of the east coast's superstorm.
CBS 5 News joined with the Arizona Chapter of the American Red Cross to take financial donations for the storm victims. The phone bank ran from 5-7 p.m. Wednesday.
As Arizona basked in sunshine on Halloween 2012, millions of Americans on the eastern seaboard spent time in the dark and cold in the aftermath of Superstorm Sandy.
The damage and devastation will run into the billions of dollars and many are left with nothing.
According to their national website, the Red Cross has provided more than 23,000 overnight shelter stays since Saturday. Tuesday night, more than 9,000 people stayed in 171 Red Cross shelters across 13 states.
Red Cross leaders say they have more than 2,300 disaster workers from all over the country who have served more than 100,800 meals and snacks. The organization has activated nearly 200 emergency response vehicles that are beginning to circulate through some communities distributing meals, water and snacks.
More than 30 local volunteers took viewers' financial donations during the phone bank.
For more information on how the Red Cross is helping those affected, go to http://www.redcross.org/.
Copyright 2012 CBS 5 (Meredith Corporation). All rights reserved.