UPDATE
AZ aid headed to hurricane zone
Posted:
Updated: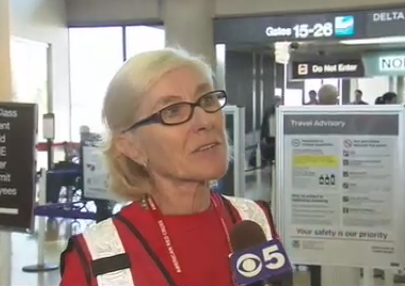 A retired Phoenix-area psychologist is headed to New York to help in American Red Cross relief efforts in the wake of Hurricane Sandy.
Martha Iskyan of Fountain Hills is set to fly to Philadelphia Wednesday and will then drive to New York. She's expected to spend at least two weeks supervising volunteers providing mental health services to evacuees in the area.
The 66-year-old has volunteered with the Red Cross' Grand Canyon Chapter since January and previously volunteered in Cincinnati. Iskyan is the first volunteer from the Grand Canyon Chapter to deploy in Hurricane Sandy relief efforts.
More than 9,000 people in 13 states have taken refuge in Red Cross shelters set up in 171 locations across the hurricane area.
Salt River Project said it plans to send trucks to the East Coast loaded with water bottles.
SRP trucks will be picking up the water at Gilbert Elementary, located just west of the Elliot-Gilbert Road intersection, sometime Thursday.
"Any Gilbert Public Schools family that wants to donate bottled water may take their donation to Gilbert Elementary at the front of the school until 9:30 p.m. Wednesday," said Superintendent Dave Allison. The gates to the school will open again at 6 a.m.Thursday so that water can be dropped off between 6 a.m. to 9 a.m.
Copyright 2012 CBS 5 (Meredith Corporation). All rights reserved. The Associated Press contributed to this report.