13-year-old Florence boy on probation for burglary is arrested again
Posted:
Updated: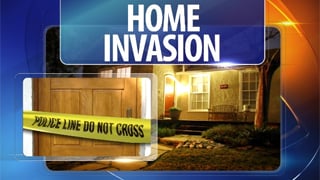 © CBS 5
FLORENCE, AZ (CBS5) -
A 13-year-old Florence boy already on probation for burglary was arrested again Tuesday night after being caught in a home invasion.
Police said the teen broke into a Florence couple's home on the night of Oct. 30. That night, the Pinal County Sheriff's Office responded to a burglary call in the 5600 block of East Oasis Court in Florence after a caller reported that she and her husband had encountered a thief in their home.
The caller stated that she and her husband were responding to noises in their home when she encountered the suspect walking up the stairs with her purse. The juvenile suspect then allegedly kicked the woman before running out of the house and down the street. The victim's husband chased after the juvenile and witnessed the boy enter a nearby residence.
After deputies arrived on scene, they knocked on the door of the residence and spoke with the woman who lived there. She informed officers that she lived with her 13-year-old grandson. The victims of the home invasion quickly identified the boy as the perpetrator who had broken in to their home, and the juvenile was taken in to custody.
He was already on probation from a prior burglary, in which he was required to wear an ankle bracelet as a condition of his probation. The boy admitted to breaking into the other home and confirmed the details of the victim's story. When asked why he did it, his response was "to steal stuff" so he could "sell it and make money."
The suspect was booked in to juvenile detention for armed robbery, theft, burglary and assault.
Sheriff Paul Babeu noted that the fingerprints taken from him will be analyzed and compared to see if they are connected to any other recent burglaries in the area.
Copyright 2012 CBS 5 (Meredith Corporation). All rights reserved.