UPDATE
Police ID hiker killed in fall during Echo Canyon bee attack
Posted:
Updated: Oct 30, 2012 06:11 PM MST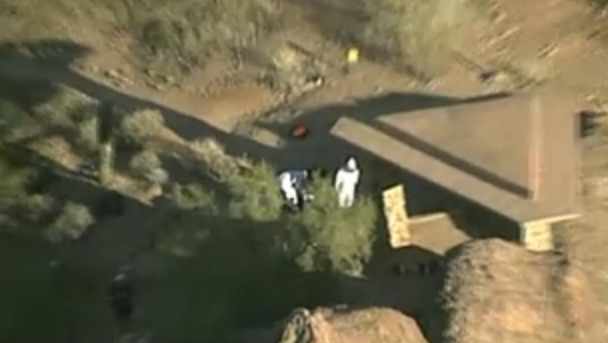 © CBS 5 News helicopter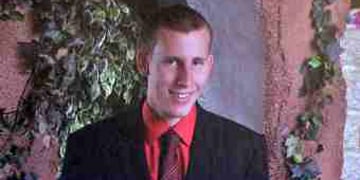 Joshua Ruzsa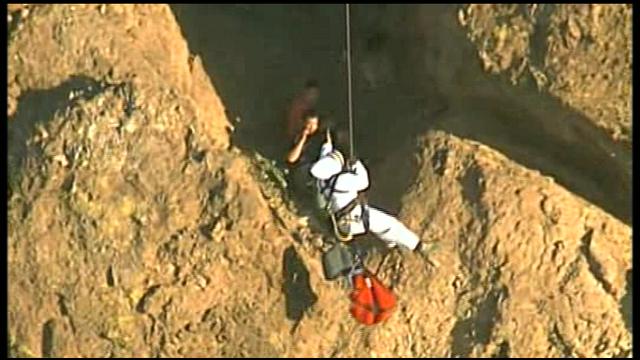 CBS 5 News helicopter
PHOENIX (CBS5) -
Authorities have identified the hiker who died after falling 150 feet off a cliff during a bee attack at a popular Phoenix recreation area Monday afternoon.
Phoenix Fire Department spokesman Capt. Scott McDonald said 19-year-old Joshua Ruzsa and his two friends, ages 18 and 20, were hiking Camelback Mountain on Monday, starting at the Echo Canyon trailhead.
Ruzsa's father, Denis Ruzsa, said Tuesday that his son was dedicated to his training.
"Our son would put on a 60-pound pack and run to the mountain here at Thunderbird Park daily," said Denis Ruzsa.
McDonald said it appears all three friends went off-trail and began to free climb up the face of a cliff. During the climb they were swarmed by bees and Joshua Ruzsa tried to climb higher up the mountain to get away from the bees.
The two other climbers found a nearby alcove and covered their faces with their hands. The two men heard Joshua Ruzsa yell for help as he fell more than 60 feet.
Joshua Ruzsa was pronounced dead at the scene.
"He told his other two recruit buddies that there was a swarm of bees and so the other two tried to escape and our son unfortunately lost his footing and fell to his death," said Denis Ruzsa. "He was fun, he liked kidding around a lot. He was a good kid."
"We were able to insert a technical rescue technician from Phoenix Fire into that crevasse, put those two other hikers up and get them out one at a time," McDonald said.
McDonald said with the help of their helicopter, they were able to quickly rescue the pair from Ice Box Canyon, located not far from the trail.
One of the hikers was stung more than 1,000 times, while the other hiker was stung about 300 times, according to Denis Ruzsa.
"They were beat up pretty bad," McDonald said. "One paramedic told me easily over 100 stings to each of them. Too many to count."
The pair was taken to the hospital where they are in stable condition. A full recovery is expected, rescue officials said.
A Phoenix Fire Department rescuer also got stung multiple times and is expected to be OK.
"It's just a bad combination when you have a sheer rock face and nowhere to go and you're being stung hundreds of times," McDonald said. "It's really tragic."
Police said all three friends were training for boot camp.
Joshua Ruzsa was planning to report to duty on Nov. 19. His two friends were to report next Monday.
"He would have made a first rate Marine. No one tried harder than he did," said Denis Ruzsa.
A memorial fund has been set up for Joshua Ruzsa.
If you would like to donate to the family, go to any Wells Fargo bank and ask to donate to the Joshua Ruzsa Memorial Fund.
Copyright 2012 CBS 5 (Meredith Corporation). All rights reserved.