UPDATE
Scottsdale PD looking for new leads in recent rapes
Posted:
Updated: Oct 29, 2012 05:53 PM MST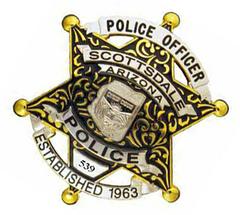 Scottsdale PD
SCOTTSDALE, AZ (CBS5/AP) -
The prime suspect in two Scottsdale rapes was released because police said they didn't have probable cause to hold him.
The Maricopa County Attorney's Office confirms that neither of the victims could pick the original suspect, Ryan Joseph Festa, out of a lineup. In the meantime, investigators are looking for new leads until the results of a DNA test come in.
Also, a Maricopa County judge ruled over the weekend that probable cause did not exist to hold Festa on drug charges either. Investigators said marijuana was found in a search of Festa's apartment, but his attorney showed his client possessed a medical marijuana card, and Festa was released.
CBS 5 News found in court paperwork that Festa was assigned a permanent guardian from the court for having a history of mental illness.
Police said two women were violently attacked in less than a week. The first happened Oct. 18 at an apartment complex near North Scottsdale Road and Shea Boulevard. Six days later a second woman was raped at the Saddle Tree Estates. Police said whoever did it walked right into their condos through an unlocked patio door.
Festa turned himself in to Scottsdale police after seeing an artist's rendering that was distributed to the media. Original charges included sexual assault, kidnapping and burglary.
"I'm positive that the Scottsdale Police Department will get the individual. I am hoping and praying that it doesn't happen to someone else in the meantime," said Saddle Tree Estates resident Suzanne Niebler.
Now Niebler is questioning why the DNA couldn't have been processed quicker.
"To me that's utterly ridiculous, there is no reason why it should take so long. I just hope they catch this individual," said Niebler.
CBS 5 News contacted Festa's attorney, Bernardo Garcia, who had no comment about his client's release.
A Scottsdale police spokesperson said Monday that the results of the DNA test could take, "A number of days."
Meanwhile there is extra patrol in the area around the apartment complexes and the surrounding areas, according to police.
Copyright 2012 CBS 5 (Meredith Corporation). All rights reserved. The Associated Press contributed to this report.