Sen. John McComish wins AZ Senate seat in Legislative Dist. 18
Posted:
Updated: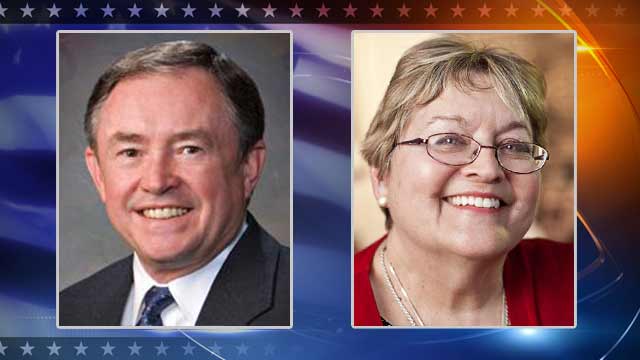 Republican John McComish, Democrat Janie Hydrick
PHOENIX (CBS5) -
Republican incumbent John McComish has won the Arizona Senate seat in Legislative District 18.
McComish, of Ahwatukee, previously served in the House for three terms, where he was elected majority whip for the 2007 and 2008 sessions and majority leader for the 2009 and 2010 sessions.
On jobs and the economy, McComish said, "It is critical that Arizona reign in government spending and promote pro-business legislation."
He said he is against "unnecessary and burdensome government regulations which stifle job growth, development and innovation," according to his campaign website.
McComish won a number of endorsements, including those from the Arizona Chamber of Commerce and Industry, Arizona Family Physicians and the Arizona Fraternal Order of Police.
Democrat Dr. Janie Hydrick, of Chandler, has spent her entire 45-year professional career as an educator. On her campaign website, she said, "We need to invest in public education so that we have the best possible schools in every neighborhood."
On building a more robust economy in Arizona, she said, "I will act to give preference with state and local contracts to Arizona companies to create jobs here, not in China or India."
Hydrick has won key endorsements from the Arizona AFL-CIO, the Arizona Education Association and the United Transportation Union.
Legislative District 18 is found entirely in Maricopa County. It includes parts of Phoenix (including Ahwatukee), Chandler, Tempe and Mesa. It is bounded on the north by Southern Avenue, on the east by Country Club Drive and on the south and west by the Gila River Indian Community.
Copyright 2012 CBS 5 (Meredith Corporation). All rights reserved.