Family blames road design on crippling accident
Posted:
Updated: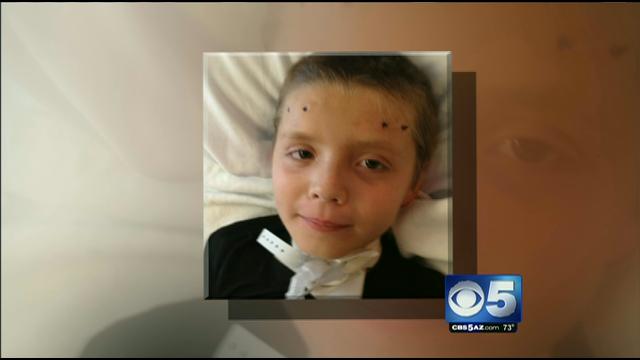 Drew Ackert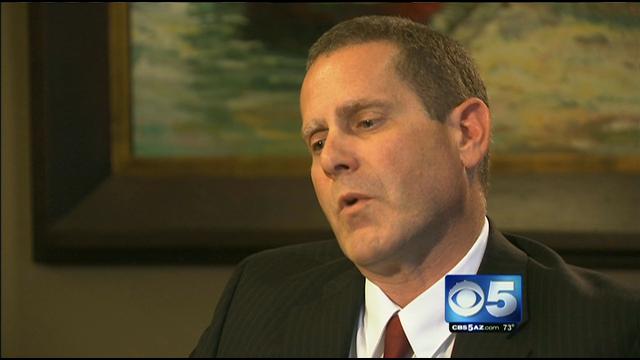 Attorney Rob Lewis
PINAL COUNTY, AZ (CBS5) -
A Gilbert family has filed a $165 million notice of claim against several government entities in the Valley claiming a flawed road design led to a crash which left a 10-year-old boy as a quadriplegic.
Drew Ackert, 10, was a star Pop Warner football quarterback. He played basketball as well and was an all-around athletic kid. After a vicious accident in March, Drew is now paralyzed from the neck down and on a ventilator. He will need a lifetime of closely monitored care.
"The medical bills are in the millions already," said attorney Rob Lewis, who is representing Drew's father. "No one has stepped forward to take responsibility for the maintenance and design of this road condition."
On March 27, Drew, his younger brother and his mom were driving north on Ironwood Road near Apache Junction in Pinal County. They were driving in the left lane, behind a truck carrying a horse trailer. The driver of that truck slowed to make a left-hand turn and Drew's mom, Lisa Ackert, plowed into the horse trailer at a speed of over 55 miles an hour.
It is unsure exactly how fast Lisa Ackert was driving because the accident is still being investigated by Pinal County sheriff's deputies and that agency has not released a preliminary report, despite the accident happening six months ago.
The notice of claim argues a hard-packed dirt crossover that exists in the median of Ironwood Road in three separate locations is inherently dangerous.
CBS 5 asked Pinal County officials exactly how many accidents have happened along Ironwood Road. We asked for statistics on a nine-mile stretch between Baseline and Ocotillo roads. It turns out there were 280 accidents between August 2011 and August 2012.
Attorney Rob Lewis says the median crossover is a "gross" deviation from proper road engineering.
There should be a left turn lane, he says, or a stoplight. Or, there shouldn't be a left turn allowed at all.
An experienced traffic engineer agrees with Lewis. He prepared a report calling the median crossover "ultra-hazardous" and "unnecessary".
The traffic engineer wrote, "The primary responsibility for this crash should be attributed to the appropriate governing authority for its sub-standard and ultra-hazardous median crossover design."
Pinal County was the coordinating agency behind a re-tooling and widening of this road several years ago.
"We want to make sure this doesn't happen again," said Lewis. "That this stretch of roadway is taken care of so that no one else has to go through this."
Lewis says he'll battle for Drew until the day someone takes responsibility or until Drew has his day in court.
Copyright 2012 CBS 5 (Meredith Corporation). All rights reserved.