One Valley school first to use new football helmet technology
Posted:
Updated: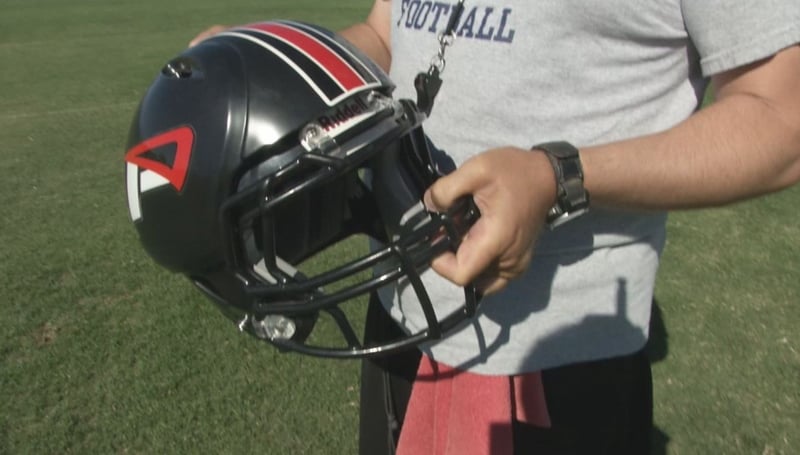 Coach Huston shows off the Pro-Cap.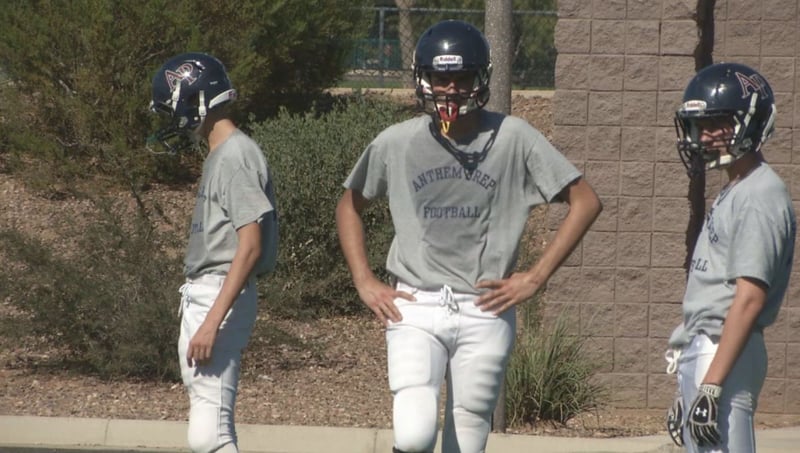 Anthem Prep Football players using helmets before the Pro-Cap delivery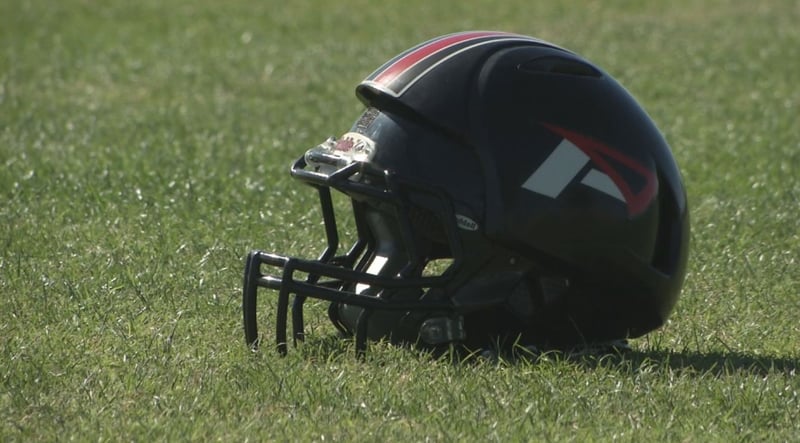 The Pro-Cap sits over an existing helmet
ANTHEM, AZ (CBS5) -
Anthem Preparatory Academy is the first school in Arizona to invest in technology that is meant to reduce injuries to its football players.
"Football is a violent sport of collisions. While we can't avoid the collision, we have the opportunity to get to the frontline, embrace this technology and get it on our helmets," said Anthem Prep head coach Mark Huston.

The school has just purchased about 45 of the new casings that fit over existing helmets. They're made of special foam material and act as crunch zones for football players' heads and are supposed to reduce the chance of a concussion.

"(Experts) say it's almost like getting into a car wreck," said Huston, referring to a hard tackle.

The shells are known as Pro-Caps, and Anthem Prep's middle and high school teams are the first in Arizona to use the new technology. The shipment of the shells, which cost $80 a pop, came in on Wednesday.

"We were a bit skeptical about the look. It seemed like they would be a little big. Kind of awkward," said sophomore football player Nick McHatton.

However, Nick said he is looking forward to using the new technology. After all, like any football player, he has a story about a hard hit.
"He was a bigger guy, and I came up on him and I didn't position myself as well as I could have. It was a real tough collision, and it definitely rocked me. (I) stood up a bit dizzy," recalled Nick.

Fortunately, Nick wasn't hurt, and with this new cap, that's how Huston wants to keep it.

"We at Anthem Prep Academy can continue to acknowledge that there is a concussion problem, or we can do something about it and do a proactive approach. I'm a big believer that leaders lead and followers follow. You're either at the front of the line or the back of the line," he continued.
The school's physics teacher and his wife donated the money to purchase the equipment.

Copyright 2012 CBS 5 (Meredith Corporation). All rights reserved.