Rep. Ed Pastor wins Arizona's 7th Congressional District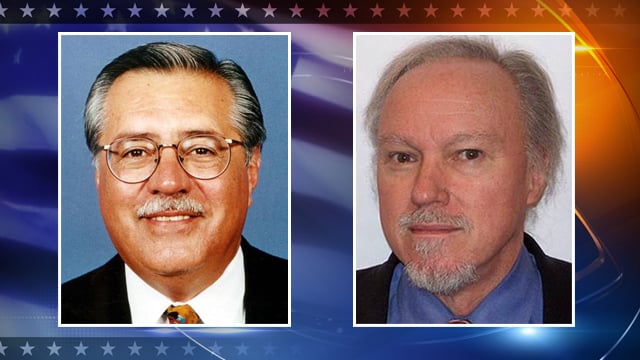 Democrat Ed Pastor, Libertarian Joe Cobb
PHOENIX (CBS5) -
Democratic Rep. Ed Pastor has won the U.S. House seat in Arizona's reconfigured 7th Congressional District.
Pastor, of Phoenix, campaigned to seek his 12th full term in Congress. A former chemistry teacher, he champions Pell grants, college tuition tax deductions and cuts in student loan interest rates.
On the economy, Pastor writes on his website, "We must focus on creating quality jobs and maintaining domestic production of our nation's vital needs,while providing quality education to prepare our children to thrive in a global economy."
Pastor supports a strong national investment in programs promoting research and development of clean and renewable energy technologies. He advocates universal comprehensive health coverage and has co-sponsored and voted for the Affordable Care Act.
Libertarian candidate Joe Cobb, of Glendale, said he entered the race to change America's immigration laws. On his website, Cobb calls for repealing the immigration quota system for workers who want to come to Arizona to get jobs.
The other challenger in the race was Republican Scott Fistler.
District 7 comprises metro Phoenix, including the city of Tolleson, the town of Guadalupe and a good part of Phoenix, including South Mountain and parts of Glendale.
Copyright 2012
CBS 5
(Meredith Corporation). All rights reserved.