Rules for selling and buying a 'haunted' home
Posted:
Updated: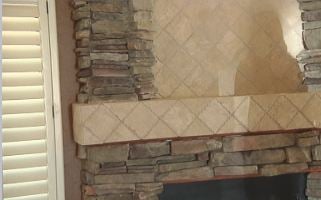 PHOENIX (CBS5) -
With Halloween just a week away, some Valley residents try to give their home that scary look on the outside. But what if it really is haunted, on the inside? A local real estate expert says chances are, you won't wind up with ghostly houseguests here.
"It's not typical in Arizona just because we are such a new state. Where you really hear of hauntings is back east where homes were built in the early 1900s and the 1800s," said Tanya Marchiol of TEAM Investments Realty.
In Arizona, a seller does not have to disclose if there has been a death, murder, or haunting when selling a home. But those rules vary from state to state.
"In Virginia, you only have to disclose if it is physically affecting the house. For example, blood running down the walls. That is actually what Virginia states," added Marchiol.
You may not necessarily have to tell prospective buyers about strange noises, or how one room seems to be colder than the others, or that you've noticed funky shadows.
"As a seller, disclose everything. You never want a buyer to come back and have they say, 'well you didn't tell me.' No matter what it is, whether it's a material fact, or a spirit in the corner, you want to disclose it as a seller," Marchiol said.
And if you're a buyer considering a house that's rumored to be haunted, definitely ask a lot of questions.
"We always tell everyone, caveat emptor. But buyer beware... Or buyer, be scared," said Marchiol.
Copyright 2012 CBS 5 (Meredith Corporation). All rights reserved.