Family wants 'to just burn' accused killer of Jessica Ridgeway
Posted:
Updated: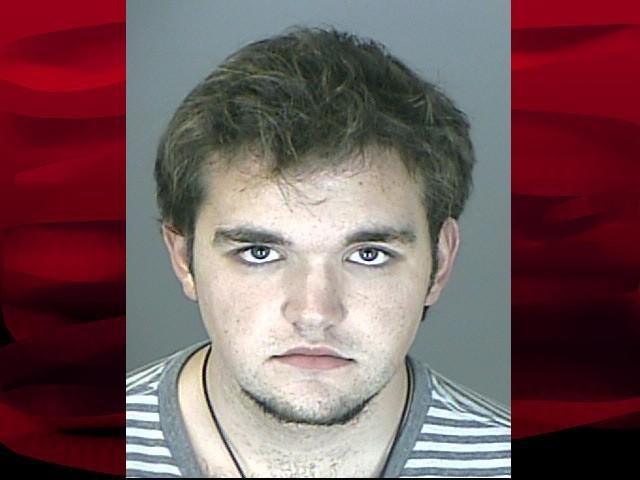 Austin Reed Sigg is employed at Arapahoe Community College. He was charged with two counts of first-degree murder, second-degree kidnapping and a fourth felony charge.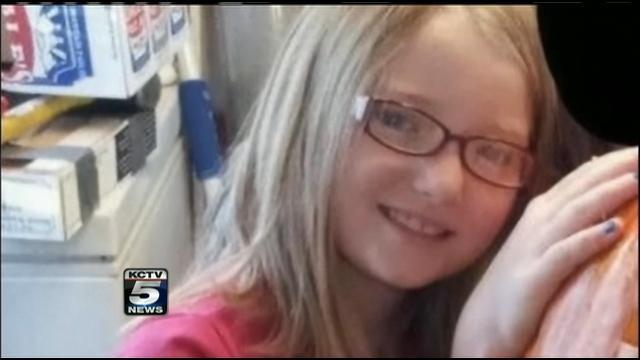 WESTMINSTER, CO (KCTV) -
Authorities in Colorado have arrested a 17-year-old Colorado resident in connection with the abduction and slaying of Jessica Ridgeway.
Police were searching Wednesday night for part of Jessica's remains underneath the suspect's family home. Police have said Jessica's body was "not intact" when the remains were found in an open park area Oct. 10.

Austin Reed Sigg is employed at Arapahoe Community College and lived near Jessica. Prosecutors plan to file numerous charges against Sigg, including two counts of first-degree murder, second-degree kidnapping and charges related to an attempted kidnapping of a jogger in May.

Because of his age, a U.S. Supreme Court decision means Sigg cannot face the death penalty. This has disappointed Jessica's paternal family, who live in Independence, MO.

"I think it's all I've got within me not to just want to just burn him, and I mean burn him," Jessica's great-grandmother, Donna Moss, said Wednesday evening. "I meant literally lit him on fire. Send him to hell in a blaze of glory."
She said she has to fight the rage she feels and she knows as a Christian she should forgive.
"I'm really angry and really hurt this person has done this," she said.
Moss also fears a second person was involved, citing Sigg's surprising young age.
"My heart just goes out to his mother because I can't understand how it would have to feel to be the mother of a monster like him," Moss said.
Jessica's father, Jeremy Bryant, did not speak but was present when his grandmother and other family members spoke to the media Wednesday evening. Moss said Bryant is having a difficult time dealing with his daughter's death and is naturally experiencing overwhelming anger.
"You just take it one day at a time," she said.
Kathy Moss, Bryant's aunt, said she and Bryant wish they could take vengeance themselves.

"Let me have at him. Let me have at him and I will take care of justice myself. That's how he feels and that's how a lot of people feel," Kathy Moss said. "They need to make sure he never gets loose."

Sigg's mother, Mindy Sigg, told The Associated Press that her son turned himself in.
"I made the phone call, and he turned himself in. That's all I have to say," said Mindy Sigg, before she broke down in tears and hung up.
Her son also is accused of attempting to abduct a woman jogger. He was taken into custody at 7:45 p.m. Tuesday. Jessica's family was notified Wednesday morning about the arrest.

"I am pleased to announce today that I believe we have taken a significant step toward justice for Jessica," Westminster Police Chief Lee Birk said. "We hope and pray that this arrest gives them some measure of closure in dealing with this horrible tragedy and loss that they have suffered."
He said he hopes residents can rest "a little easier and maybe feel a little safer."

Birk said tips from the public were quite helpful to investigators. He said the public's support has given strength and encouragement to both investigators and Jessica's family.
Jessica's great-grandmother echoed this, saying how much the family appreciated that law enforcement officials tirelessly worked around the clock to find the culprit.

Law enforcement officials said they are limited on what they can say because a judge has sealed documents in the case.
Sigg will make his first court appearance Thursday. Denver media outlets reported he had recently placed second in a crime scene investigation contest. He also reportedly was interested in mortuary science.

Police are asking anyone who recognizes Sigg and can provide additional information to contact the authorities.

Before the news conference began, police announced the arrest via a news release.

"Law enforcement received the major break in the Jessica Ridgeway investigation they have been hoping for," according to a news release from the Westminster Police Department. "Late Tuesday evening, police received a call that led them to a home near the Ketner Lake Open Space. With this discovery, police are able to announce we have made an arrest in the Ridgeway murder investigation."

The 10-year-old girl disappeared Oct. 5 while making the 1,000-foot walk to her school. Her backpack and water bottle were later found, reportedly with her clothes, minus her socks, folded inside.
Colorado media outlets reported Wednesday night that Sigg confessed to forcing Jessica into his vehicle and strangling her. He allegedly told police where to find the remainder of her body.

Trash collectors discovered portions of her remains five days later in a rugged isolated area. Sigg reportedly lives close to this area.
After Jessica's remains were identified, grim-faced law enforcement officials said the search for Jessica had turned into a quest "for justice for Jessica."

Police have said she was abducted and a "predator" was loose in the community. Jessica's abduction and murder have been connected to the attempted Memorial Day weekend abduction of a 22-year-old jogger.
"Additionally, authorities will file charges against the attacker in the May 28, 2012, attempted abduction at Ketner Lake," the police statement said.
Moss had told KCTV5 on Tuesday that she was confident Jessica's killer will be caught and "the sooner, the better."
"Most of it has been mental stress. Not knowing where this person is and how long it's going to take before they catch him. But they will catch him, I'm sure of that," Moss said.

Copyright 2012 KCTV (Meredith Corp.) All rights reserved.