Matt Salmon wins Arizona's 5th Congressional District
Updated: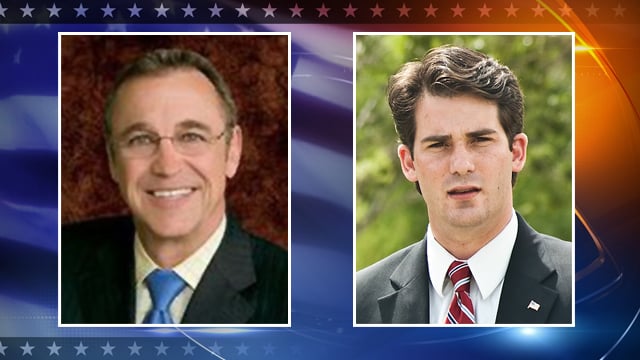 Republican Matt Salmon, Democrat Spencer Morgan
PHOENIX (CBS5) -
Former Congressman and Republican Matt Salmon has won the U.S. House seat in Arizona's 5th Congressional District.
Salmon, of Mesa, was first elected to the U.S. Congress in 1994 and served until 2000, when he retired under self-imposed term limits. Among Salmon's Congressional accomplishments was the sponsoring of Aimee's Law, a measure that gave "No Second Chances" for rapists, molesters and murderers.
Salmon's 2012 campaign platform focused on promoting economic growth, reducing government debt, repealing the 2010 health care reform bill backed by President Barack Obama and strengthening border security.
He pledged to lead the fight to lower taxes on corporations, small business owners and middle-class families so we can stimulate the economy without increased spending.
On immigration, Salmon advocated increased funding and training for our border patrol agents, advancing technology for aerial surveillance programs, and ensuring the completion of a wall that stretches the entire border.
Spencer Morgan, of Gilbert, ran unopposed in the 2012 Democratic primary. During the general election campaign, Morgan cited job creation as his top priority and said immigration policy needs to be overhauled.
"I want to represent Arizona voters in Congress and provide the leadership that can move Washington past the paralyzing gridlock and on to sensible solutions for Arizona and for America," Morgan said on his Facebook page.
Morgan, 26, attended Mesa Community College where he studied political science and economics. He put his studies on the backburner to run for Congress.
The seat was open because six-term U.S. Rep. Jeff Flake ran for the U.S. Senate.
District 5 encompasses a big chunk of the East Valley, including all of Gilbert and Sun Lakes as well as the eastern parts of Chandler and Mesa.
Copyright 2012
CBS 5
(Meredith Corporation). All rights reserved.