5 investigates
Drug cartels laundering money with construction equipment
Posted:
Updated: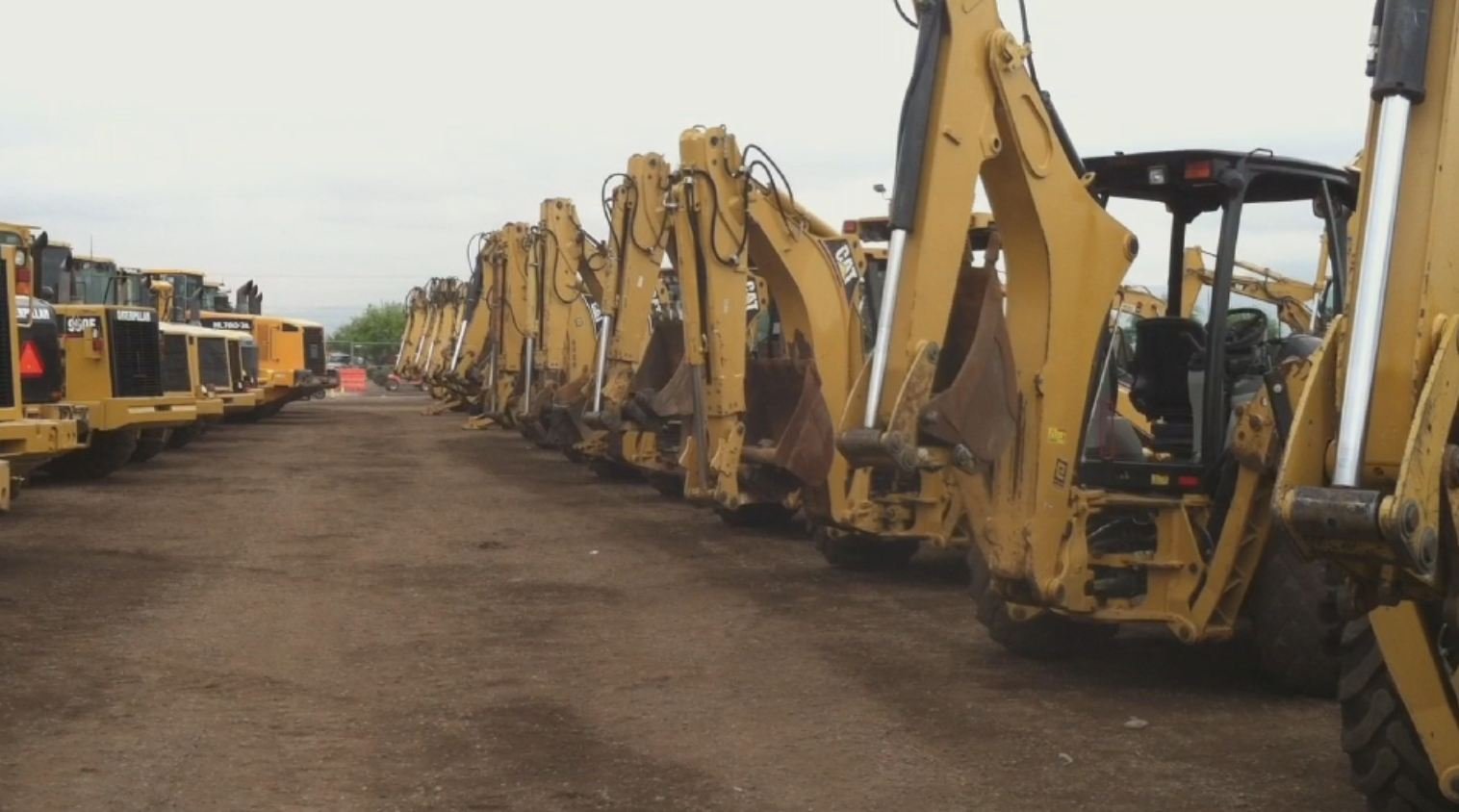 PHOENIX (CBS5) -
The government crackdown on drug proceeds is forcing Mexican drug cartels to launder their profits through businesses on the north side of the border. That's according to active and retired DEA agents who spoke to CBS 5 Investigates.
One of the more unusual businesses now involved, according to those agents, is the construction equipment trade.
"If there is a way that the bad guys can launder money, the bad guys will find it," said retired DEA agent Phil Jordan.
At one time, Jordan was the agent in charge of the agency's Phoenix office.
An active agent explained how the cartels are using heavy equipment in their efforts to turn drug money into clean money. A cartel operative will buy construction equipment for cash. Using a straw seller, they send the equipment to an auction. The transaction usually involves a loss, but that's the price of doing business, according to the agent.
"The original investment was narco dollars," said Jordan. "And now they washed it and at the end of the line it comes out clean."
Because the money can now be traced to a legitimate business transaction, it can also be wired across the border to Mexico through the banking system.
One of the largest heavy equipment auction companies in the world operates a location in Phoenix. Ritchie Brothers Auctioneers handles tens of thousands of equipment transactions per year.
On a rainy day in September, the auction was up and running, selling hundreds of tractors, backhoes, water tankers and other pieces of equipment. Some of the pieces appeared brand new. Others looked beat up. The average sale price was more than $35,000.
In the parking lot sat nearly a dozen trucks and SUVs with Mexico licence plates.
But according to officials from Ritchie Brothers, buyers come to these auctions from all over the world. Chief financial officer Rob McLeod told CBS 5 Investigates that his company has measures in place to weed out bad buyers and sellers.
"It's unlikely that we would have a transaction where we don't know the customer, and part of knowing the customer is knowing what business you're in," said McLeod.
Ritchie Brothers reports large sales to the IRS, in addition to other safeguards it implements.
"If you are trying to launder the money, there's probably easier ways of doing it then bringing it to an, particularly an unreserved auction," said McLeod.
The cartels may not be using Ritchie Brothers, but there are plenty of other auctions and equipment brokers across the southwest. DEA agents say converting drug proceeds to usable cash can be as easy as buying, then selling a tractor.
Copyright 2012 CBS 5 (Meredith Corporation). All rights reserved.