Rep. Raul Grijalva wins Arizona's 3rd Congressional District
Posted:
Updated: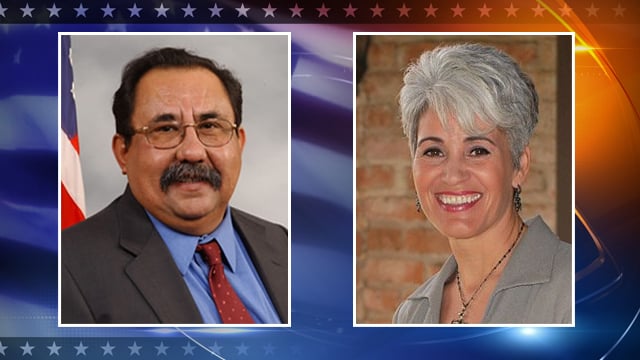 Democrat Raul Grijalva, Republican Gabriela Saucedo Mercer
PHOENIX (CBS5) -
Incumbent Democratic Rep. Raul Grijalva has won the U.S. House seat in Arizona's 3rd Congressional District.
Among Grijalva's top priorities as a member of Congress have been the economy, education, employee rights and the environment.
Grijalva, of Tucson, has been an outspoken leader for a new middle class tax cut and more investments in new areas of job creation and economic growth.
As Ranking Member on the National Parks, Forests, and Public Lands Subcommittee, Grijalva has fought to preserve public lands and make sure their unique needs are considered in the nation's legislative climate change efforts. He supports climate legislation not only to protect vulnerable landscapes and populations, but as a spur to energy efficiency and a new generation of economic opportunities.
GOP conservative activist Gabriela Saucedo Mercer, of Tucson, has stated throughout the campaign that her opponent has consistently voted against the interests of businesses and families in the district.
She supports lowering tax rates and reducing regulations so individuals and companies can once again expand and create new jobs.
Mercer believes exploring and drilling for energy in America would immediately put people back to work in good paying jobs and lower the trade deficit.
She has opposed Obamacare. "We do not need Socialized medicine," Mercer said. "We must end the creation of more bureaucracy and let the free market and consumers decide what type of healthcare they want or need.
The Libertarian in the race was Blanca Guerra, a paralegal and U.S. Air Force veteran.
Formerly the 7th District, the new 3rd District is located in the southern portion and southwestern corner of the state. Yuma, Maricopa, Pima and Santa Cruz counties are included in the new district boundaries.
Copyright 2012 CBS 5 (Meredith Corporation). All rights reserved.