UPDATE
PD: Teen killed during robbery at Laveen mobile phone store
Posted:
Updated: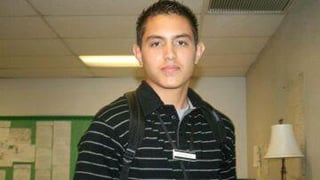 Jose Ruiz, courtesy of his family members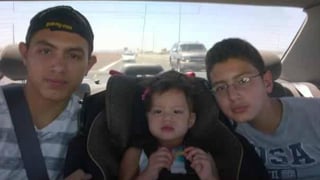 Courtesy of Phoenix Police Department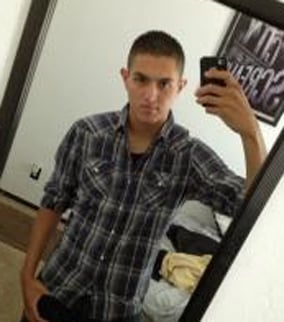 Photo from his Facebook page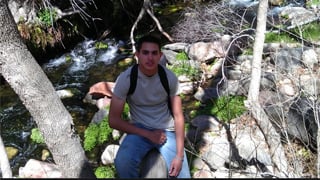 Another photo from his Facebook page
LAVEEN, AZ (CBS5) -
A Valley teen who dreamed of someday being in law enforcement was shot and killed Saturday night during a robbery at a Laveen mobile phone store.
The victim is identified as 18-year-old Jose Ruiz, an employee of the store.
"We saw him last night (Saturday) collecting the flags," said Lori Scott, who owns Laveen Smoke Shop, a few doors down from Boost Mobile near 51st Avenue and Southern. "We've seen him every day. So sorry for the family."
Scott was likely one of the last people to have seen Ruiz alive.
She was in her store at the time of his murder, but said she didn't see or hear anything suspicious.
Monday afternoon, some of Ruiz's closest friends gathered at the store where he was killed and added to a makeshift memorial out front.
"He was nice," said Jennifer Burciaga between tears.
"I've known him since he was little. We grew up in the same church and it's so strange knowing that someone is going to be gone and they're not going to be there tomorrow," she continued.
Meanwhile, Samir Mashtah, who owns the next door smoke shop, was meeting with a security company. He said he planned to install cameras outside of the store since the shopping mall does not have any that work.
"I have 16 cameras, plus I want to add another eight outside to cover the whole parking lot," said Mashtah.
Police said 911 dispatchers received a call at about 7:30 p.m. Saturday from someone stating a door was open at the Boost Mobile store at 6115 S. 51st Ave.
The caller told police she had gone to the store and saw that the door was open and the light was on but no one appeared to be inside, according to Phoenix police spokesman Sgt. Trent Crump.
When officers arrived and searched the store, they found Ruiz's body behind the counter, Crump said. He had suffered an apparent gunshot wound, Crump said.
"We believe at the time this robbery occurred, based on his location behind the counter, he was most likely trying to get to a panic button and an alarm button that they had behind the counter when he was shot to death," Crump said.
Officers discovered there was evidence pointing to a robbery, according to Crump. "We believe the day's receipts were taken," he said.
The victim's family - his parents, grandparents, brothers and sisters - rushed to the scene. They told police Ruiz had graduated from high school in May. He was currently working two jobs, one at Boost Mobile and another as a security guard.
"He was supposed to be at that security job last night after he got off work at the Boost Mobile store," Crump said.
As Boost Mobile customers came by the store, which remained closed Sunday, they were shocked to hear of Ruiz's murder.
"I came here at 4 p.m. as he was closing just a few days ago," said Robert Thomas. "It might've been last Sunday. And he'd just locked the doors and he opened the door to help me out."
Now police say it's time to help Ruiz's family get justice for their loved one.
"If you look at his picture of this young man, it has to break your heart to understand this 18-year-old, in that position, that someone would do this to him is absolutely unthinkable," Crump said. "It should enrage all of us in the community."
Police investigators said they need the public's help in solving the case. There are currently no suspects.
People with information are asked to call the Phoenix Police Department's Violent Crimes Bureau at 602-262-6141 or Silent Witness at 480-WITNESS.
Further details are expected to be released Sunday afternoon during a police news briefing.
Stay with cbs5az.com and CBS 5 News for updates on this developing story.
Copyright 2012 CBS 5 (Meredith Corporation). All rights reserved.