Man picks up child by ankles, drops on head during football practice
Posted:
Updated: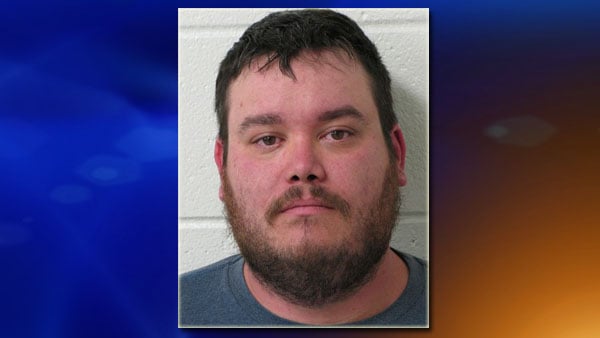 COVINGTON, GA (CBS46) -
A day of youth football turned ugly in Covington when a man decided to discipline a child who didn't belong to him.
Stephen Pierce, 31, admitted to police that he picked up 7-year-old Jamarius Pitts by his ankles and dropped him to the ground on his head. Pitts was wearing his football uniform and helmet.
It happened last weekend at Turner Lake Park. Jamarius' mother, Valencia Pitts, told CBS Atlanta News she is furious that a complete stranger would lay a hand on her child.
"They was just playing, kids play, and I guess the man took it the wrong way," she said.
Jamarius ran to his mother after Pierce took matters into his own hands when the kids' horseplay got a little rough.
"I told coach, and the coach told my mom," Jamarius told CBS Atlanta News.
Jamarius' older brother, Tamarian Baynes, witnessed the whole event and told police exactly what he saw.
"He picked him up and dropped him on his head and then he kicked him in the back of the head and then he thumped him in the chest," Baynes said.
Jamarius then recounted the incident in his own words.
"He picked me up by my foot and dropped me on my head and then he kicked me in the back of the head," Jamarius said.
Valencia Pitts said she took her son to the hospital after the incident happened.
"He's also following up with the doctor and a chiropractor," she said.
The park was full of children when the incident happened. Investigators questioned several kids who said Pierce picked Jamarius up and then dropped him.
Eventually, Pierce admitted to police that he touched Jamarius because the child was cursing and flipping people off.
"That still don't give you a reason to put your hands on a 7-year-old," said Jamarius' father, Taurus Baynes.
Police charged Pierce with disorderly conduct. He was arrested and cited, but police are still investigating and more charges could be coming.
CBS Atlanta News' attempts to contact Pierce for comment were unsuccessful.
Pierce appears in municipal court in Covington on Dec. 5. Jamarius' family is also considering filing a civil suit against Pierce.
Copyright 2012 WGCL-TV (Meredith Corporation). All rights reserved.