ONLY ON CBS 5
AZ group says marijuana makes them better moms
Posted:
Updated: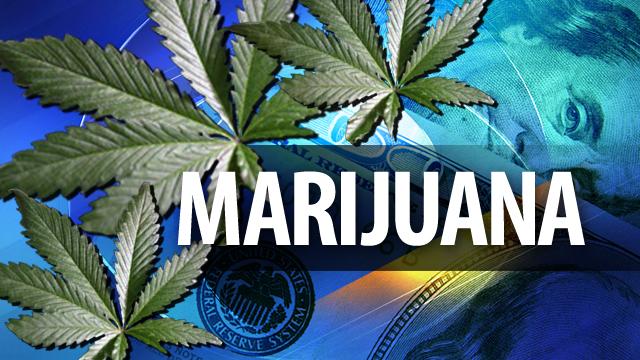 PHOENIX (CBS5) -
You would think most parents would want to keep drugs out of the home, but there's a movement going on in the Valley with moms smoking pot because they say it makes them better parents.
A new organization called Arizona Moms for Marijuana is picking up steam.
The group's president and another member claim there is nothing wrong with what they're doing.
For Victoria Nunez, the mother of a 22-month-old girl, education has always been important. This community activist served on the board of Phoenix Normal - a national organization for the reform of marijuana laws. Now she has redirected her energy to a new cause as the chapter leader for Arizona Moms for Marijuana.
"We want to educate people on all the aspects this plant can do. It is a safer alternative recreationally, medically and environmentally."
Nunez admits she started using pot for fun when she was 19 and then five years ago she was hit by a drunk driver. When the pain pills doctors gave her made her sick, she turned to marijuana for relief. But since the birth of her baby, she has chosen not to smoke.
"At this point, I'm waiting to get my medical card," Nunez said. "I want to make sure I am not going to be criminalized as a mother trying to medicate myself."
"When you ask the question, 'Does marijuana make you a better mom?' It really does," Erica Johnson said.
Johnson is the mother of three teenage girls and the fact that she uses cannabis is not secret to them.
"It's made our relationship more honest," Johnson said.
Four years ago, she was diagnosed with multiple schorosis. During treatment, she couldn't keep on any weight and started losing her hair. For a time, she was even partially paralyzed. But she said a combination of marijuana and physically therapy helped with all of that.
"I will go and take one small puff off my pipe and that is usually something that will make me feel a little more energetic because fatigue is a big problem," Johnson said.
For these women, putting their stories out wasn't easy.
"It's very scary," Johnson said. "I think that we put a lot of expectations on being a mom in our society but I want to do this again because there are moms out there, whether it is a medical or recreational, they shouldn't face losing their kids or losing their lives behind something this innocent and far safer than a bottle of vodka."
"My response is they are somewhat delusional," DJ Diebold said.
Diebold is a psychotherapist who specializes in addiction.
"In terms of pain reduction, I am not an MD but I have clients that have reported it has helped significantly, but let me be clear - it will not help you be a better parent," Diebold said.
Studies show one of the first areas of the brain that is attacked by the drug is the frontal lobe. That's the portion that controls decision making.
"Anyone who thinks there are any shortcuts that can alleviate the stress they possibly feel with the pressure of being a parent in any other way than complete sobriety is just wrong," Diebold said.
But that way of thinking won't change these mothers' minds.
"This is my very life. This is my quality of life. This is my mobility. This is my ability to be with my children and my family," Johnson said.
Arizona Moms for Marijuana is now up to 200 members and growing across the state.
They are holding their first public meeting on Nov. 6 at Cannabis Spot Vapor Lounge at 7 p.m.
Copyright 2012 CBS 5 (Meredith Corporation). All rights reserved.