Romney comment boosts Amazon binder reviews
Posted:
Updated: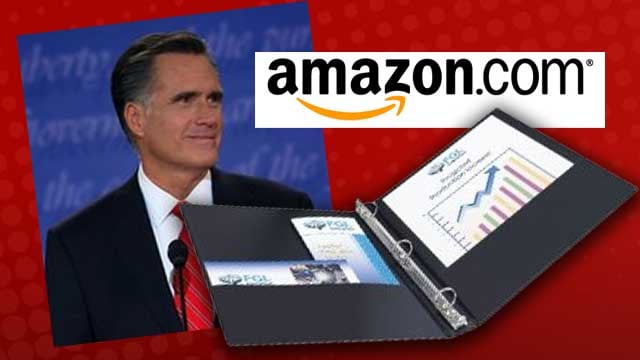 LAS VEGAS (FOX5) -
Forget Big Bird, if you're in the mood for post-presidential debate humor, you should start researching office supplies on Amazon.com.
Customer reviews for various binders have surged since Republican Mitt Romney's comment in Tuesday's debate that he had "whole binders full of women" brought to him while he searched for suitable cabinet members during his previous post as the governor of Massachusetts.
That was enough to open the floodgates, and the wave of binder-inspired humor that swept through social media sites has now spilled into Amazon's review section.
Some of the humor is crude and Romney supporters won't be pleased with reviews that paint him as a candidate stuck in the past when it comes to women's issues.
"These binders are indeed heavy-duty, and with the 2-inch binder I can easily fit 35 women for each binder," wrote M. Witter in a four-star review for the Avery 2-inch binder.
"Everyone who is complaining about not fitting enough women into the 1 and 2 inch binders should splurge on the 3 inch. Triple your women!" wrote Liz O in her four-star review for Avery's 3-inch binder.
Jeanette Roman gave Avery's 2-inch binder five stars, saying, "l even bet you $10,000 that this binder will not fly out of the airplane windows were they to open while you're on a flight."
FOX5 wants to hear your take on this story. Send your comments to Facebook and The RANT. You can hear the responses on FOX5 News at 10.
Copyright 2012 KVVU (KVVU Broadcasting Corporation). All rights reserved.