Arizona State's 'A' painted green by Ducks fans
Posted:
Updated: Oct 18, 2012 08:44 AM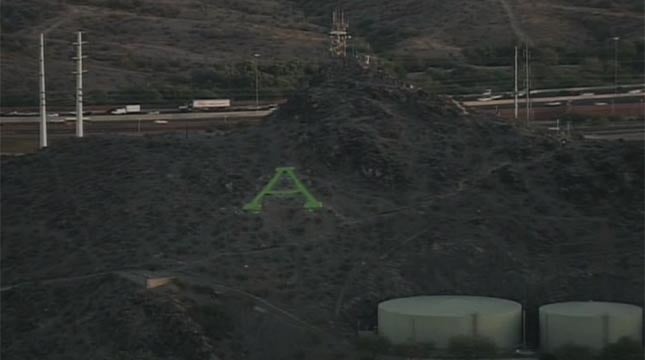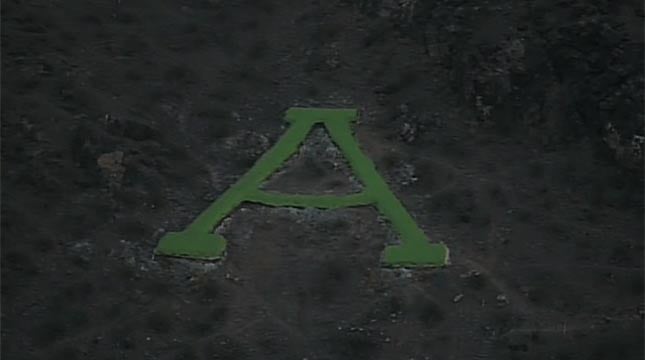 TEMPE, AZ (KPTV) -
Arizona State Sun Devils fans have been encouraged to "Black Out The Ducks" and pack the stadium with 71,000 spectators for their game against Oregon on Thursday night.

But Sun Devils fans woke up to a different color when they looked out at Tempe Butte on Thursday morning.

The Arizona State "A" was painted green instead of its normal gold on Arizona State's campus. Presumably, Ducks fans pulled off the custom paint job overnight.
The butte is visible from Sun Devil Stadium and can be seen in TV broadcasts, like the one taking place Thursday on ESPN.

According to the Arizona State website, Sun Devils fans coordinate guarding the gold "A" from being painted in the week leading up to their annual game with the rival Arizona Wildcats.
The Ducks and Sun Devils meet Thursday night in Tempe. The game kicks off at 6 p.m.
FROM SISTER STATION KPHO: Oregon Ducks fans paint AZ mountain green before ASU match-up

Copyright 2012 KPTV (Meredith Corporation). All rights reserved.