ONLY ON CBS 5
Family of slain student raising money for ASU endowment
Posted:
Updated: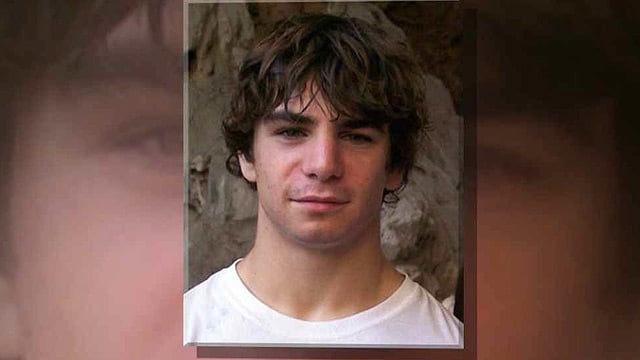 Zachary Marco
MESA, AZ (CBS5) -
It has been two years since the murder of Arizona State University honor student, Zachary Marco.
The 21-year-old political science major was gunned down while being robbed of his laptop computer and cell phone as he walked home from the university's library on the evening of Oct. 17, 2010.
On Monday, the man who shot him, Louis Harper, pleaded guilty to first-degree murder and armed robbery, sparing Marco's family a lengthy trial.
Harper will be sentenced on Nov. 7 and faces 25 years to life in prison.
The focus now for the family is on keeping Marco's memory alive.
On Wednesday morning, Daniel Marco placed white roses for each member of his late son's immediate family, marking the somber anniversary at the scene of the crime.
"It's a powerful feeling," Daniel Marco said. "I mean, it's just a plot of land and asphalt. But, to me it's a very powerful and symbolic place."
The very place where Zachary Marco was killed is where Daniel Marco tells CBS 5 News he finds the most comfort.
"I don't know if that's a spiritual thing or a psychological thing," said Daniel Marco. "But, I feel him here."
While Zachary Marco is no longer physically with his family and friends, they all feel his spirit is very much with him.
"When I encounter difficulties now, I just think about what Zack would do," said Samuel Becker, Zachary Marco's friend since their freshman year in high school. "He would push forward though anything. So, that's what I try to do as well."
To ensure Zachary Marco's memory lives on, his family has set up a nonprofit called The Zachary J. Marco Foundation for Hope.
So far, the account has $5,000, but they need to raise $25,000 to get an ASU endowment in his name.
The money would be used to send political science majors, like Zachary Marco, to Washington, DC, for internships.
He was killed a week before he was to head to the nation's capital to interview for one of those coveted positions.
Zachary Marco's dad tells CBS 5 News the endowment would be a fitting tribute.
"I can't think of a better way to celebrate his life than to help some kid get down to Washington that can make a difference - a real difference in this country," said Daniel Marco, "because he (Zachary) would've."
Becker said he hopes people will find it in their hearts to donate, so other gifted students can be sent to D.C. in his friend's place for years to come.
"Zack had so much potential," he said. "I think he was really going to go places - like he would be at Harvard right now for law school. And he wanted to get into politics after this. He just wanted to help people, to change the way things are right now and I think this foundation will really, maybe inspire someone who has like-minded thinking."
If you would like to make a tax-deductible donation to the Zachary J. Marco Foundation for Hope, you can mail a check to Daniel Marco at 123 N. Centennial Way, Suite 110, Mesa, AZ, 85201.
You can also email Daniel Marco at dmarco@mmwaslaw.com for more information.
Copyright 2012 CBS 5 (Meredith Corporation). All rights reserved.