'Scam Detector' mobile app can protect consumers
Posted:
Updated: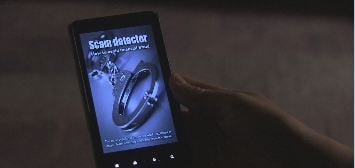 PHOENIX (CBS5) -
You know we keep you up to date on scammers trying to take advantage of you with their latest tricks. Well, now there's a mobile app that breaks them all down.
You might have noticed, but scammers aren't just showing up at your doorstep anymore. They're on the other end of the phone or behind you at the checkout counter. But if you do your homework, you may have a leg up on them.
"Really, that's what people want, they want to have information at their fingertips," said Felicia Thompson from the Better Business Bureau. The free Scam Detector app has a database of more than 500 scams, from phoners to face-to-face crooks. Thompson said the app is associated with the BBB Canada and can be a good resource.
"The biggest feature of this app is that it has a search so you can search instead of going through a list," she said.
Scanning the app, we found a few that caught our eye. Have you ever gotten flashed by a red light camera? Well, scammers will use that to their advantage, pretending to be police and threatening to suspend your license if you don't pay up. Or this one - how close do you pay attention to the person behind you texting at the checkout counter? You may think it's innocent, until you realize they were snapping a photo or video of your credit card. There's even the BBB fake employee scam. The crooks impersonate someone like Thompson to try and get you to update your business profile and provide your credit card number.
"I don't think I can even put a number of the scams out there, there's always more taking shape, taking different forms, reflecting of what's taking place in the economy, the marketplace," she said.
Next week is National Protect Your Identity Week, and the BBB will hold a shred-a-thon in Phoenix. For that information, go to: http://central-northern-western-arizona.bbb.org/article/BBB-Offers-Free-Shredding-in-West-Valley-October-20-37431.
And for the BBB's own scam database, go to: http://www.bbb.org/scamstopper/.
Copyright 2012 CBS 5 (Meredith Corporation). All rights reserved.