UPDATE
Phoenix boy dies after he's pinned by old tube TV
Posted:
Updated: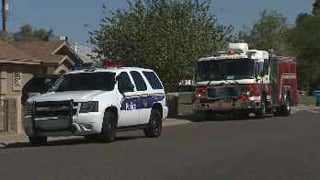 3600 block of West Palm Lane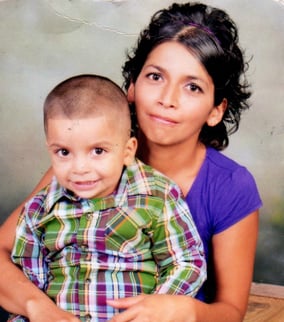 Isaiah and his mother
PHOENIX (CBS5) -
A 5-year-old child died Monday when a 165-pound TV set fell on him, Phoenix fire officials said.
Isaiah Hernandez had been watching TV alone in a back room for about two hours and when his mom and grandmother went to check on him, they found him pinned under the set, Phoenix police Sgt. Trent Crump said.
"When his mother and grandmother went to get him for lunch, they found him with a large, old-style picture tube television on top of him on the floor in the bedroom," explained Crump.
Crump said the television appeared to be sitting on top of a nightstand about two feet from the ground.
"Clearly, (his death) is probably not created from the impact of the fall, but only from the pressure of it being on him," continued Crump.
Isaiah was not breathing when medics arrived at the home during the noon hour in the 3600 block of West Palm Lane. He was pronounced dead at Phoenix Children's Hospital.
Two other adults were in the home and one of them tried to perform CPR.
No one heard the TV set fall or any cries for help and it's not known how long the boy was under the set, Crump said.
The old, tube-style set appeared to be too big for the stand it was on, according to Crump.
Isaiah's mother told investigators he would watch television on the floor, in front of the television and that the remote had recently gone missing. Isaiah used the controls at the bottom front of the television to change the settings, police said.
The family has set up an account at Wells Fargo to help with funeral expenses. The account number is 1690938699 and can be made to the Isaiah Hernandez Memorial account.
Stay with cbs5az.com and CBS 5 News for updates on this developing story.
Copyright 2012 CBS 5 (Meredith Corporation). All rights reserved.