UPDATE
Neurologist killed while cycling in Fountain Hills
Posted:
Updated: Oct 15, 2012 06:55 PM MST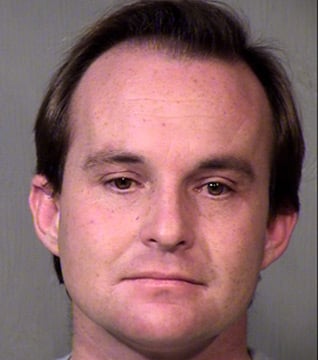 Nicholas Linsk, of Mesa, was allegedly behind the wheel of a vehicle that struck and killed bicyclist Marwan Maalouf of Scottsdale.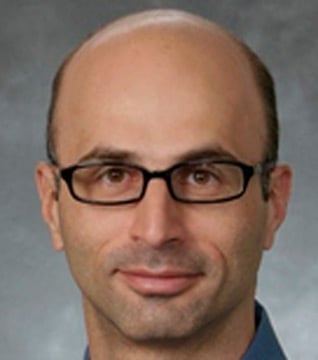 Neurologist Dr. Marwan Maalouf was riding in the bicycle lane on Shea Boulevard in Fountain Hills when he was struck and killed.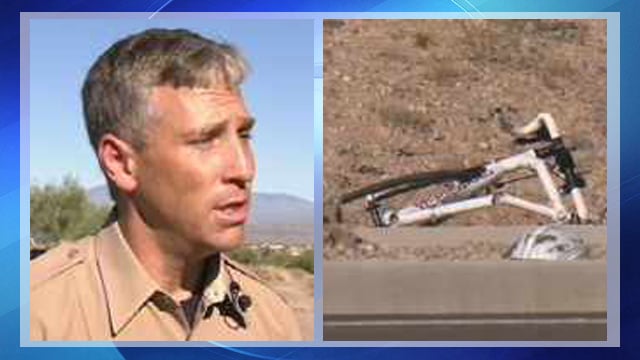 Chris Hegstrom with the Maricopa County Sheriff's Office
FOUNTAIN HILLS, AZ (CBS5) -
A Scottsdale bicyclist, who was a respected neurologist, is dead after being hit by a vehicle that left the scene, police officials said Sunday.
Dr. Marwan Maalouf, 38, died Sunday afternoon after he was struck by a truck believed to have been driven by Nicholas Linsk, 33, of Mesa.
Linsk originally tried to convince investigating officers his truck had been stolen when the accident happened.
Police dispatchers got the call at about 12:30 p.m. Investigators said Maalouf was riding westbound alone in the bike lane near Fountain Hills and Shea boulevards when he was hit from behind.
What looked like pieces of that vehicle were found 50 feet from where the bicycle and the victim were found. A driver saw it and then observed the driver of a blue Chevy pickup acting suspicious a little farther down the road at the Mayo Clinic.
Police said they found the truck believed to be involved and a short time later and arrested Linsk.
A witness named Gary Timmers helped find the suspect by getting the suspect's license plate number.
"When he struck the victim I saw the debris and it grabbed my attention. I was surprised that the guy didn't stop," said Timmers.
He said he did not know that the man had hit another person but said he knew the driver should have stopped.
"If it was a family member of mine who was injured and nobody called, how would I feel," he said.
"There was a bicycle event this morning," Hegstrom said. "I believe it was the Tour De Scottsdale. I believe they came through Fountain Hills before noon. We don't believe that this rider was a part of that."
Linsk told his mother that his truck had been damaged in the parking lot of the Target in Fountain Hills, where he works. He later told investigators that he found his car in a parking spot other than where he parked, and noticed it had been damaged.
He said he then drove it home.
Linsk was booked into the Fourth Avenue Jail on a felony charge of leaving the scene of a fatal traffic collision.
Maalouf was a doctor at St. Joseph's Barrow Neurological Institute in Phoenix, according to the hospital, which issued the following statement:
"Dr. Marwan Maalouf was one of the bright stars at St. Joseph's Barrow Neurological Institute. A neurologist, Dr. Maalouf was recruited from UCLA where he had completed his fellowship training in cognitive disorders, having worked previously at Barrow as a research fellow. Since coming to Barrow in 2010 he gained the reputation as an excellent clinician who cared deeply about his patients, as well as a committed clinician scientist. He was also greatly admired as a teacher and mentor to many medical residents. Dr. Maalouf was preparing to engage in ground breaking research to identify biomarkers that would be helpful in the treatment of patients with Alzheimer's disease.
Dr. Maalouf died Sunday in a tragic bicycle accident in Fountain Hills, AZ.
The physicians and staff at Barrow, and his many patients will miss him greatly.
Our deepest sympathies go to his family."
Copyright 2012 CBS 5 (Meredith Corporation). All rights reserved.