Guilty politician continues to cash in
Posted:
Updated: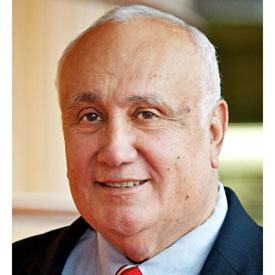 TEMPE, AZ (CBS5) -
A confessed crooked politician is living high on the hog and it's all been on your dime.
Over the past six years, Rep. Ben Arredondo has collected well over a half million dollars in pension benefits. Even though he admitted to federal bribery charges in court last week, those pension checks won't be stopping anytime soon.
CBS 5 did some digging. Turns out Arredondo has a pretty sweet retirement plan.
Right now he's drawing off two pensions. The first is from the Arizona State Retirement System. He receives $6,713 every month for the 35 years he spent working for the school system.
On top of that he receives a check for $1,487 a month from the Arizona Elected Officials Retirement System. That's from serving 16 years on Tempe City Council.
He doesn't have to worry about health insurance either. The city of Tempe pays more than $300 a month for Arredondo's Medicare supplement plan.
In all, he's raking in more than $100,000 a year courtesy of taxpayers.
Taxpayers could end up forking over millions more before it's all said and done.
A new law meant to deprive dirty politicians from receiving state funded pensions most likely won't stop Arredondo from cashing those checks.
"You forfeit your pension if the criminal acts performed after the effective date, which is July of 2011," said Arizona Attorney General Tom Horne. "Basically it appears that the bulk of his pension would be from his time in education and his time on Tempe City Council. All of which ended well in advance of the effective date of the act."
Arredondo is scheduled to be sentenced in late January. It will be up to a judge to determine if he will lose any of his pension.
Copyright 2012 CBS 5 (Meredith Corporation). All rights reserved.