Paul's Picks for the weekend
Paul's Picks for the weekend
Posted:
Updated:
By Paul Horton, CBS 5 Chief Meteorologist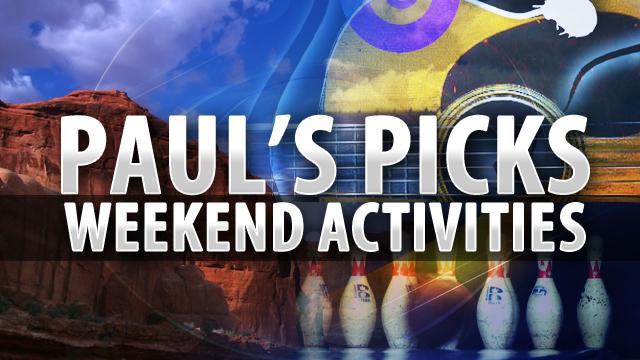 PHOENIX (CBS5) -
Cooler temperatures going on this weekend and there is a lot going on here in the Valley.
ARIZONA STATE FAIR
All the action at the Arizona State Fair begins today and there is so much going for its 128th year. This weekend they have concerts by Billy Currington on Saturday and Weezer on Sunday. The concerts start at 7 p.m. and are free with fair admission. Once you get into the fair you can enjoy the great food, rides and don't miss the Sue Wee Flying Pig Races. The fair will be open until Nov. 4.
OKTOBERFEST
Get out your Lederhosen and head on down to Tempe beach park and celebrate Oktoberfest. It's the beer, brats, and polka music that keeps people coming for this great annual event. It's for the whole family - adults can enjoy 15 different types of beer, while the kids enjoy a German craft zone, carnival rides and games. The event starts tonight and continues through Sunday.
PUMPKINS AT SCHNEPF FARMS
The place to be this time of year is Schnepf Farms, where they celebrate Halloween like no place else. It is the classic farm with a huge pumpkin patch, hay rides, corn maze, and petting zoo. It is a day full of activities for your family and if your are hungry, I recommend trying their homemade chili. It is located in Queen Creek and open this weekend from 10 a.m. to 10 p.m. on Saturday and 10 a.m. to 9 p.m. on Sunday.
Copyright 2012 CBS 5 (Meredith Corporation). All Rights Reserved.